Jordan, land of colors and mysteries
Jordan Adventure Photo Tour Land of ancient civilizations trodden upon by the prophets, caravans and explorers, Jordan conceals authentic jewels that will appeal to all travellers.
New creation
A unique adventure photo trip designed and tested by the photographer guide!
Early Bird Price
Places limited
10 days – 9 nights (with 2 nights Bedouin camp)

Accompanying photographer guide

Full board, visits and activities included
Jordan
Land of ancient civilizations trodden upon by the prophets, caravans and explorers, Jordan conceals authentic jewels that will appeal to all travellers. Our small caravan will stop at multiple oases of history and adventure, such as Petra, Amman, Dana, Jerash and, Madaba. From visiting the main sites of interest to discovering the protected reserves, you will embrace the Bedouin's life in the heart of the golden desert of Wadi Rum, float on the Dead Sea and cool off under Wadi Mujib's waterfalls. Your senses will not be left out when you venture into the souks and stalls, of Amman to savour the Jordanian flavors. Photographer,Camille Delbos and Enjoy Jordan have developed a unique opportunity for travellers in search including the of a unique and authentic middle eastern adventure filled with mythical cities, incredible natural landscapes including one of the "New" 7 wonders of the world – Petra. This tour will delight all travellers who enjoy the outdoors, photography, walking, history and of course all levels of photographers.. Camille, your traveling companion and guide photographer, will give you practical advice to help you explore and perfect your photographic vision during an unforgettable adventure.
Duration
Begin / End
Trip dates
2018 October 5th – 14th
2019 April 13th – 22th
2019 April 26th – May 5th
2019 October 23rd – 1st November
2020 April 10th – 19th (price may increase in 2020)
2020 April 20th – 29th (price may increase in 2020)
2020 May 15th – 24th (price may increase in 2020)
Experience the Bedouin life and the starry sky of Wadi Rum
Incredible photo opportunities
Enjoy the flavors of Jordan and the Middle East
Traverse sumptuous wadis of the protected reserves
Small group of 4 to 8 participants
Explore the mysterious heritage of Jordan
Mentoring by a photographer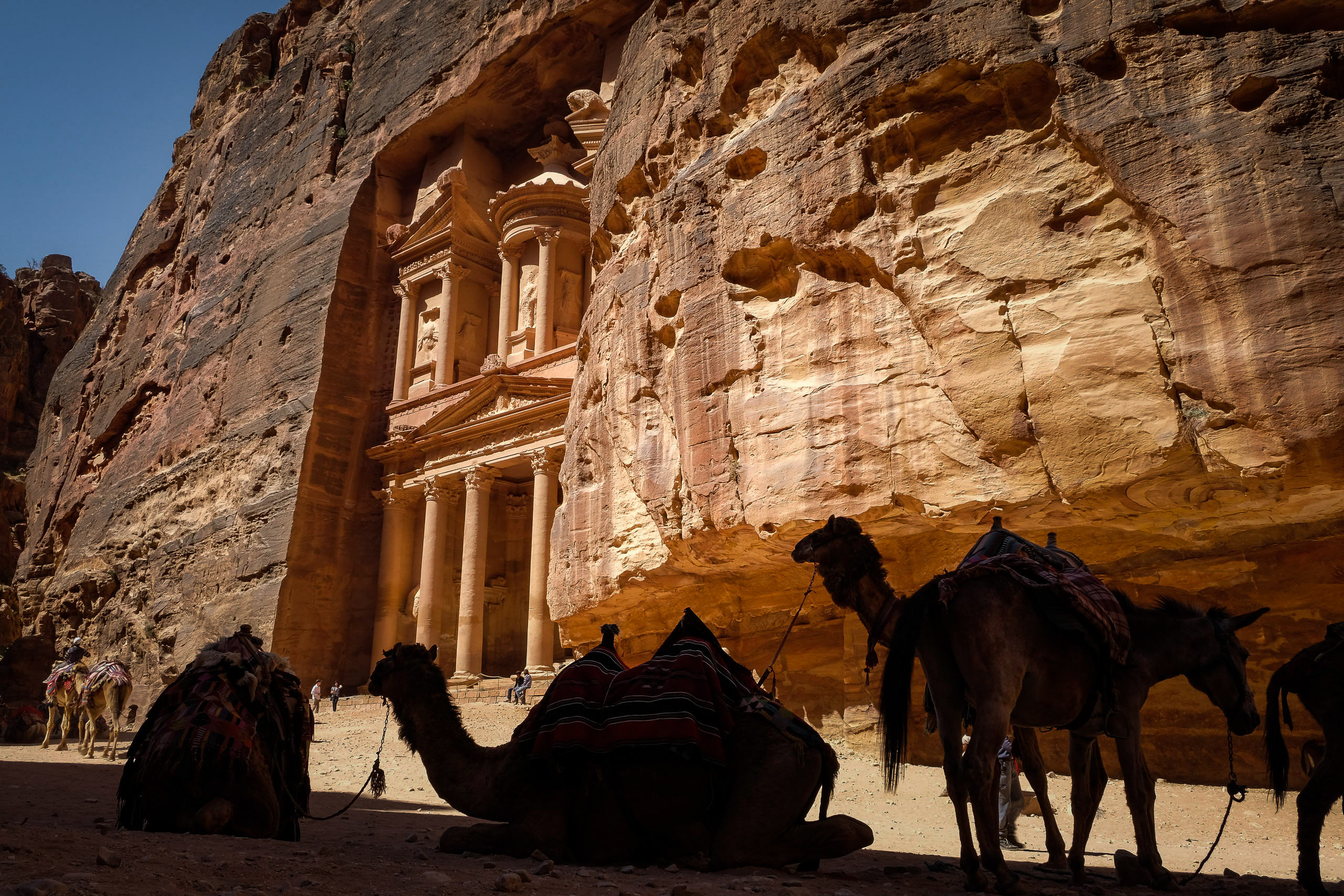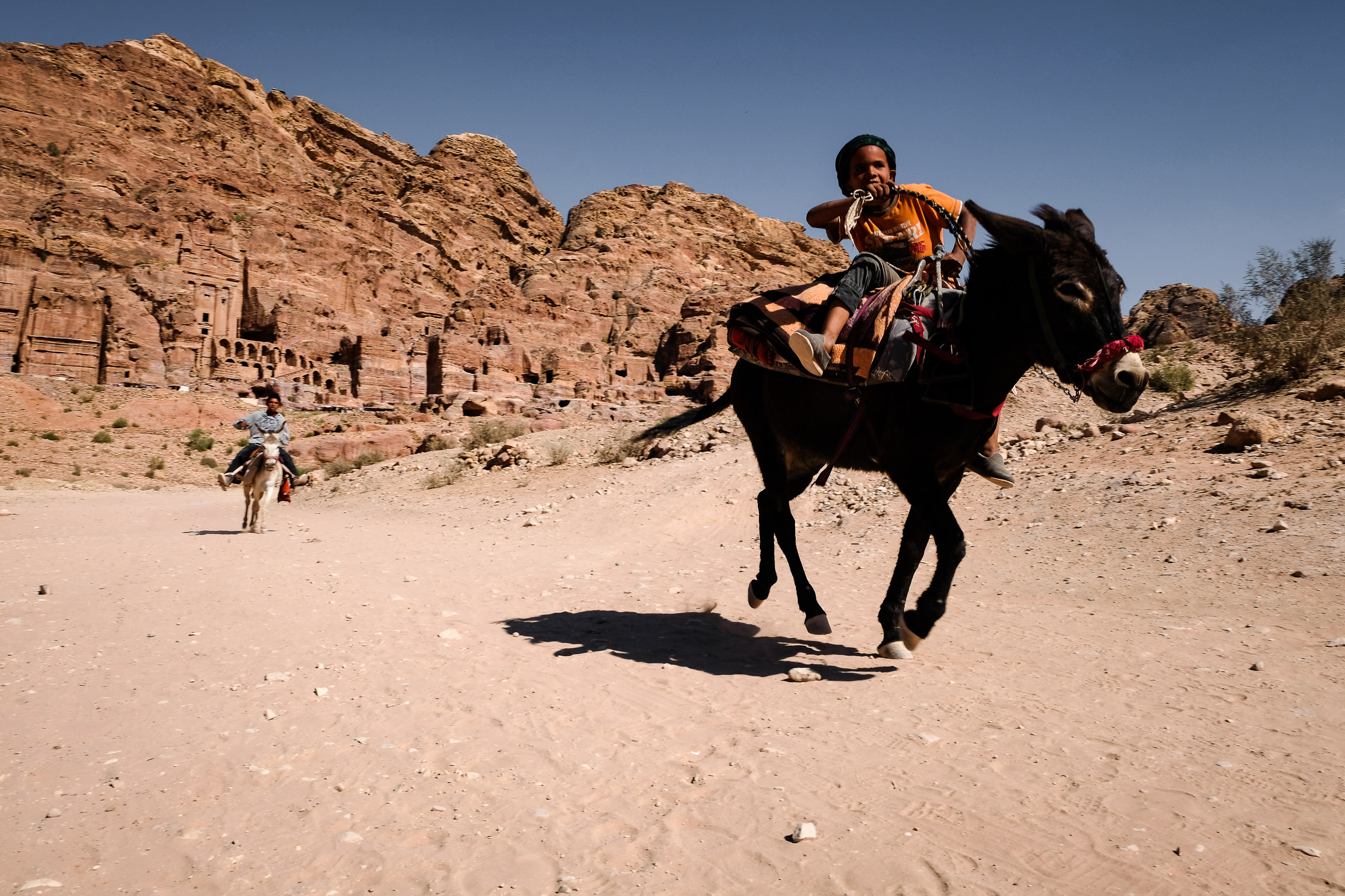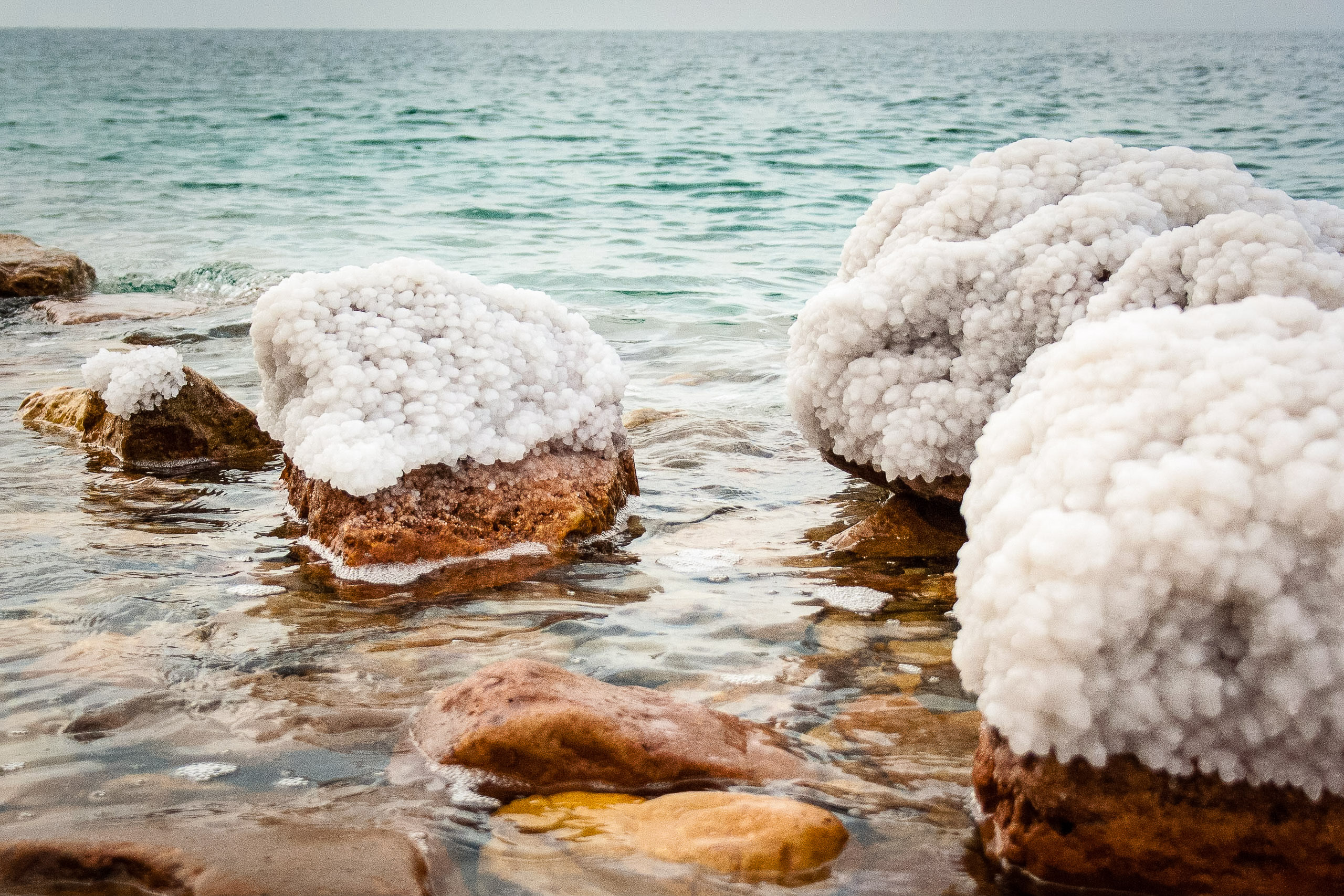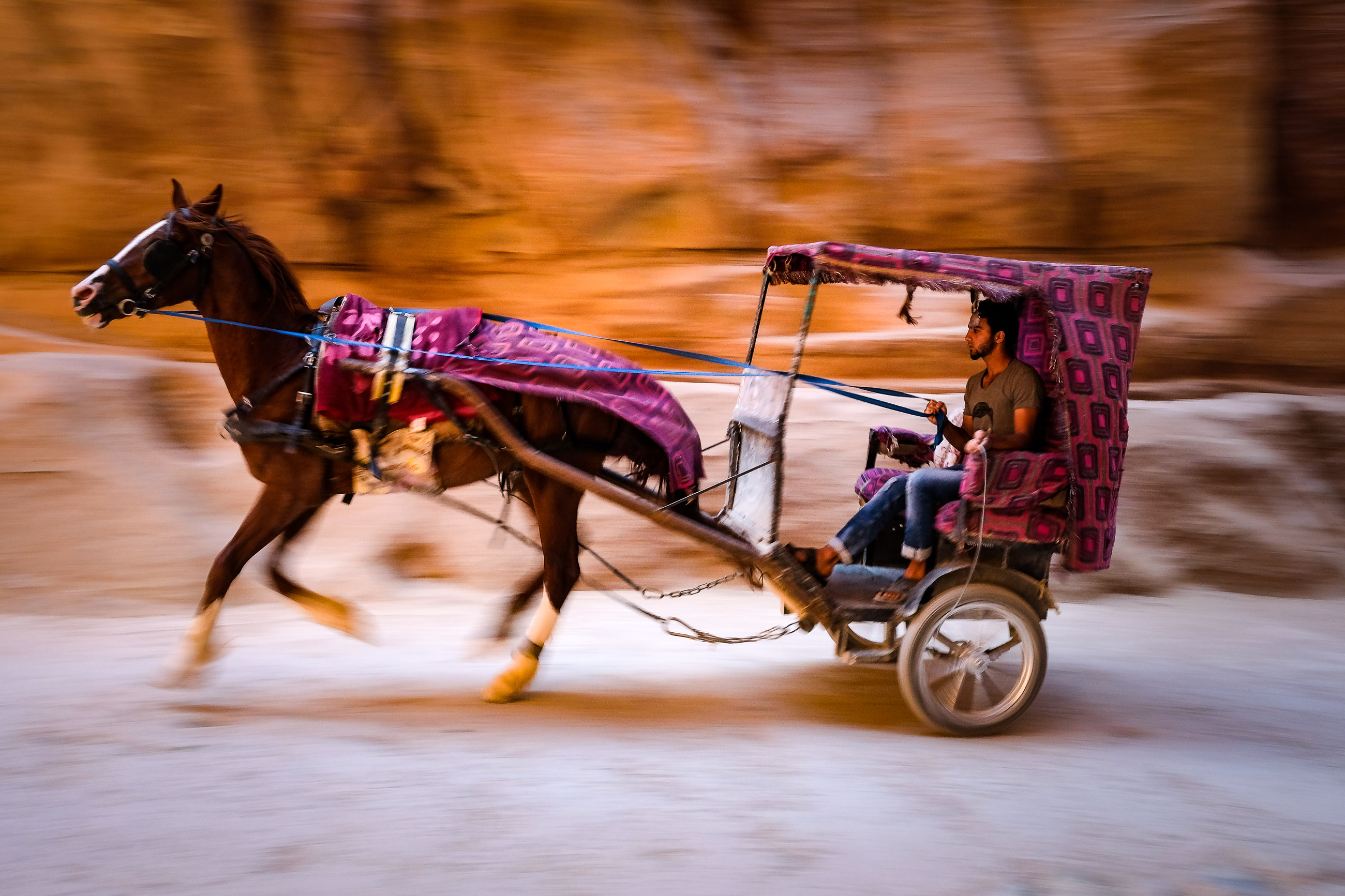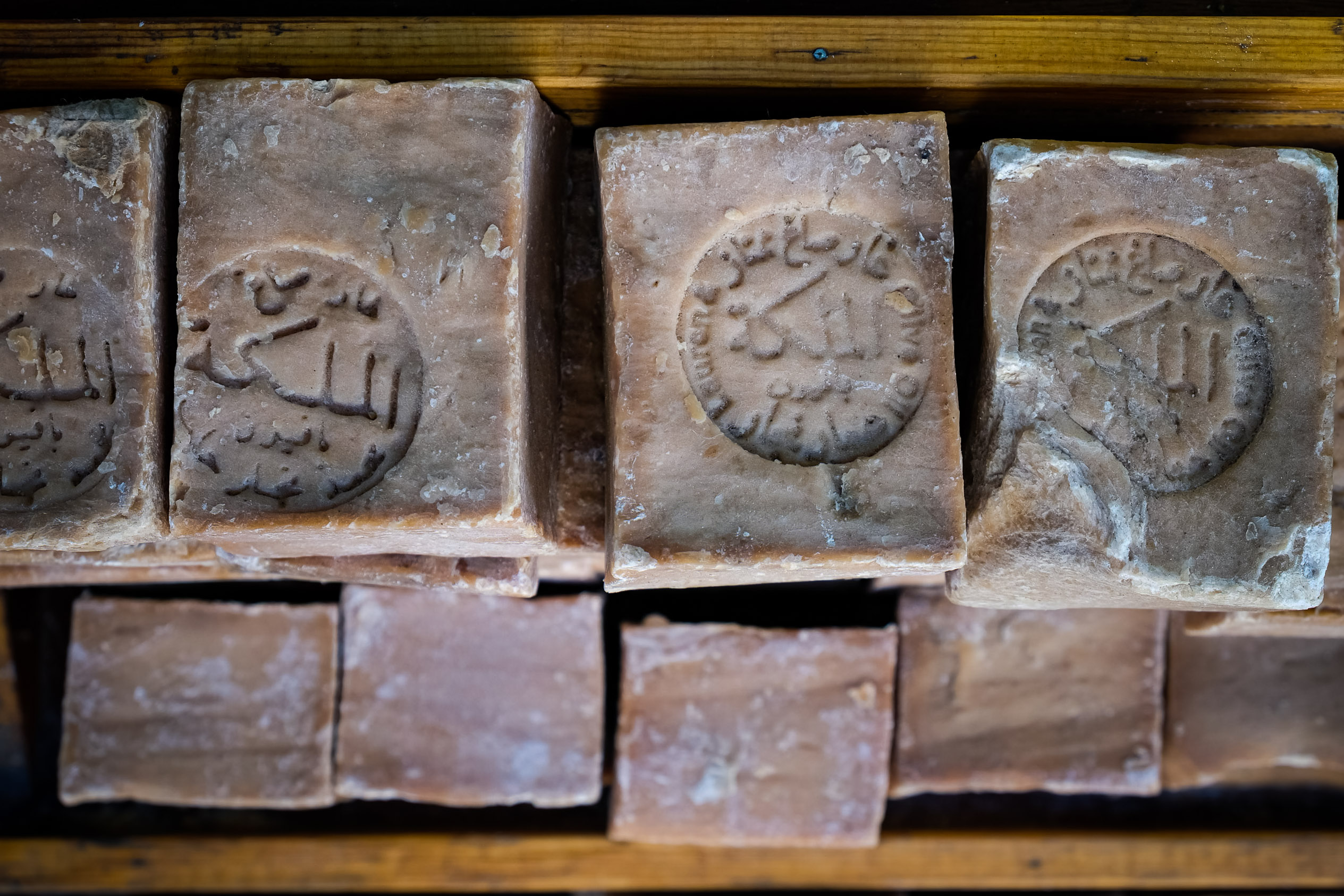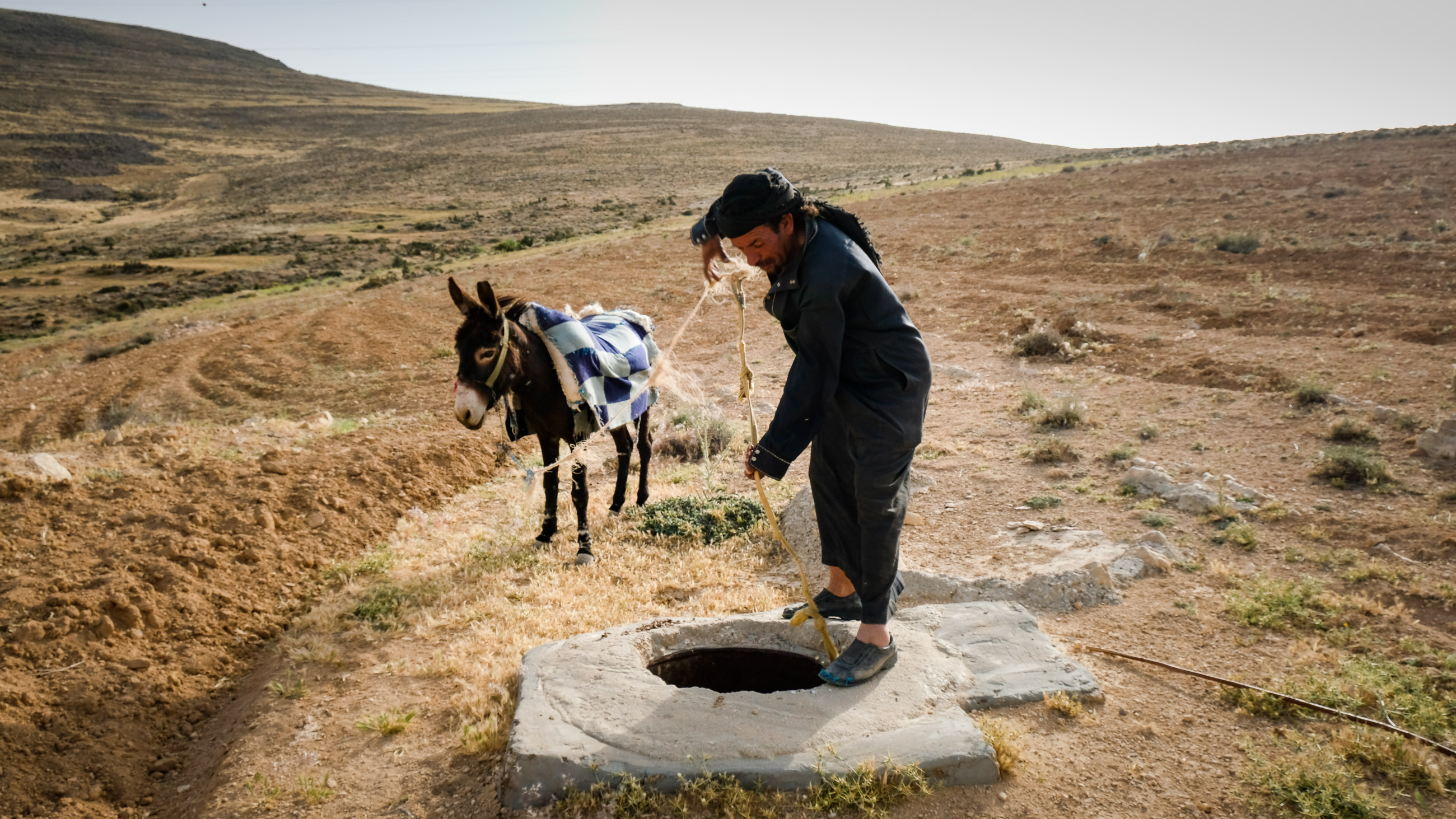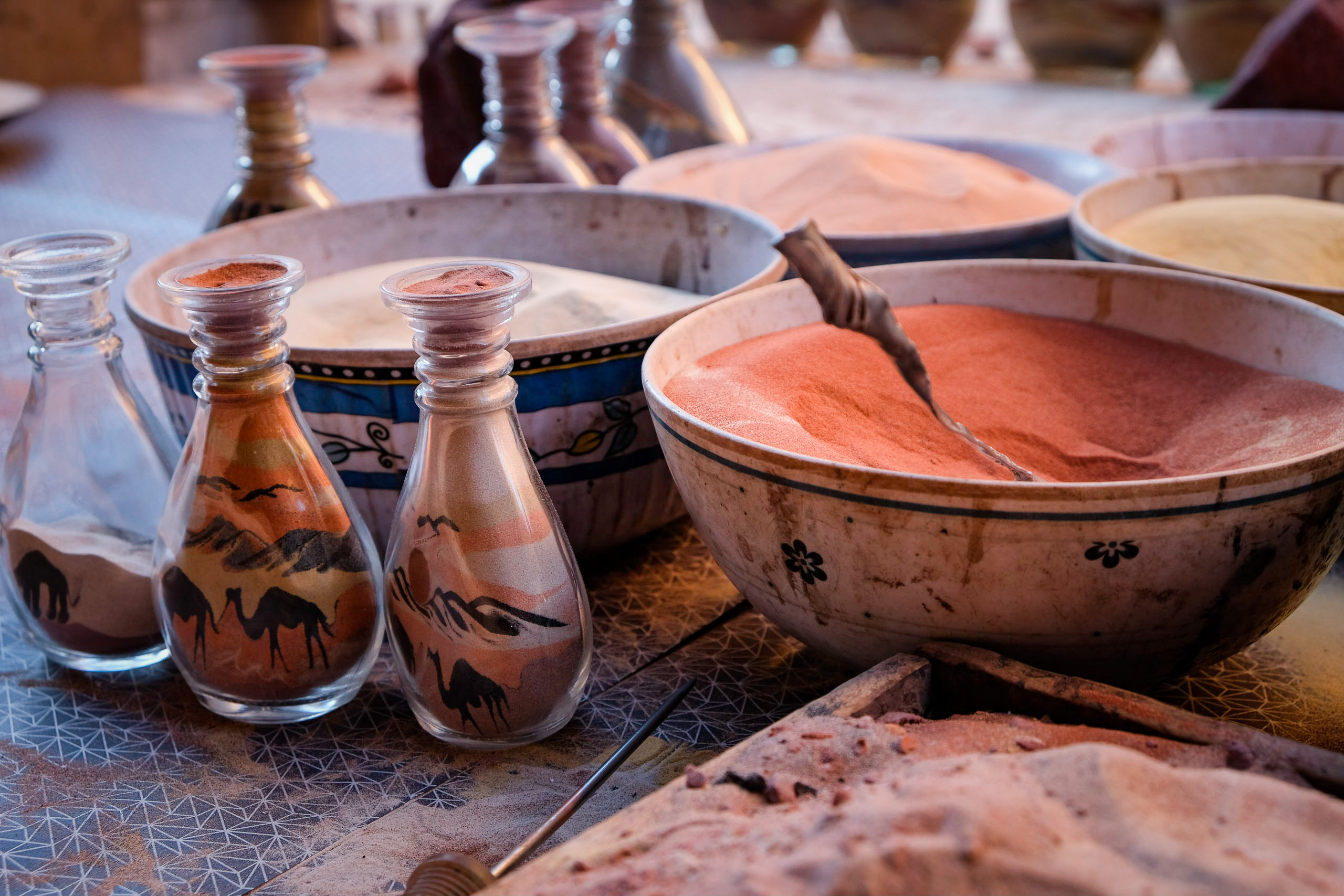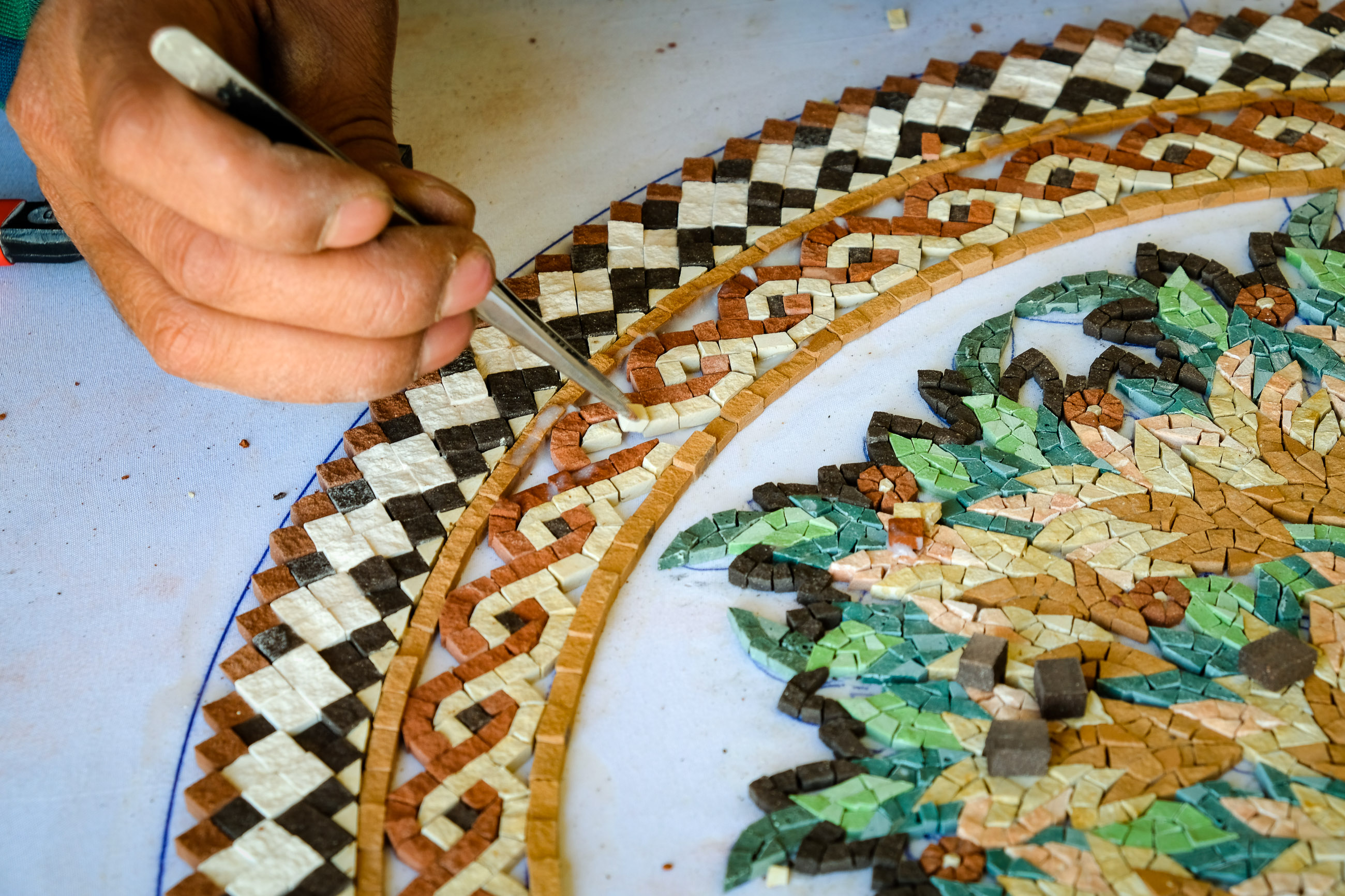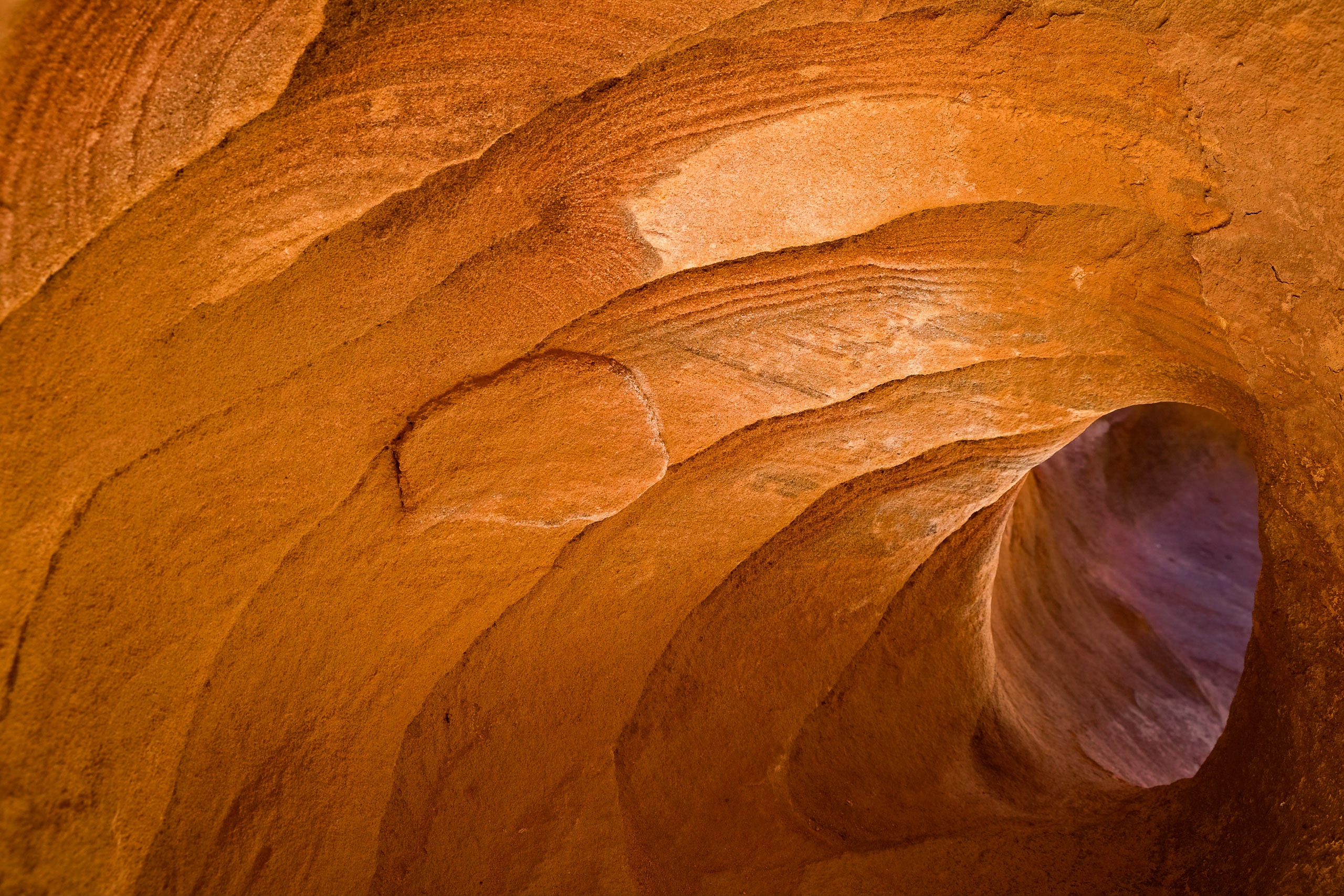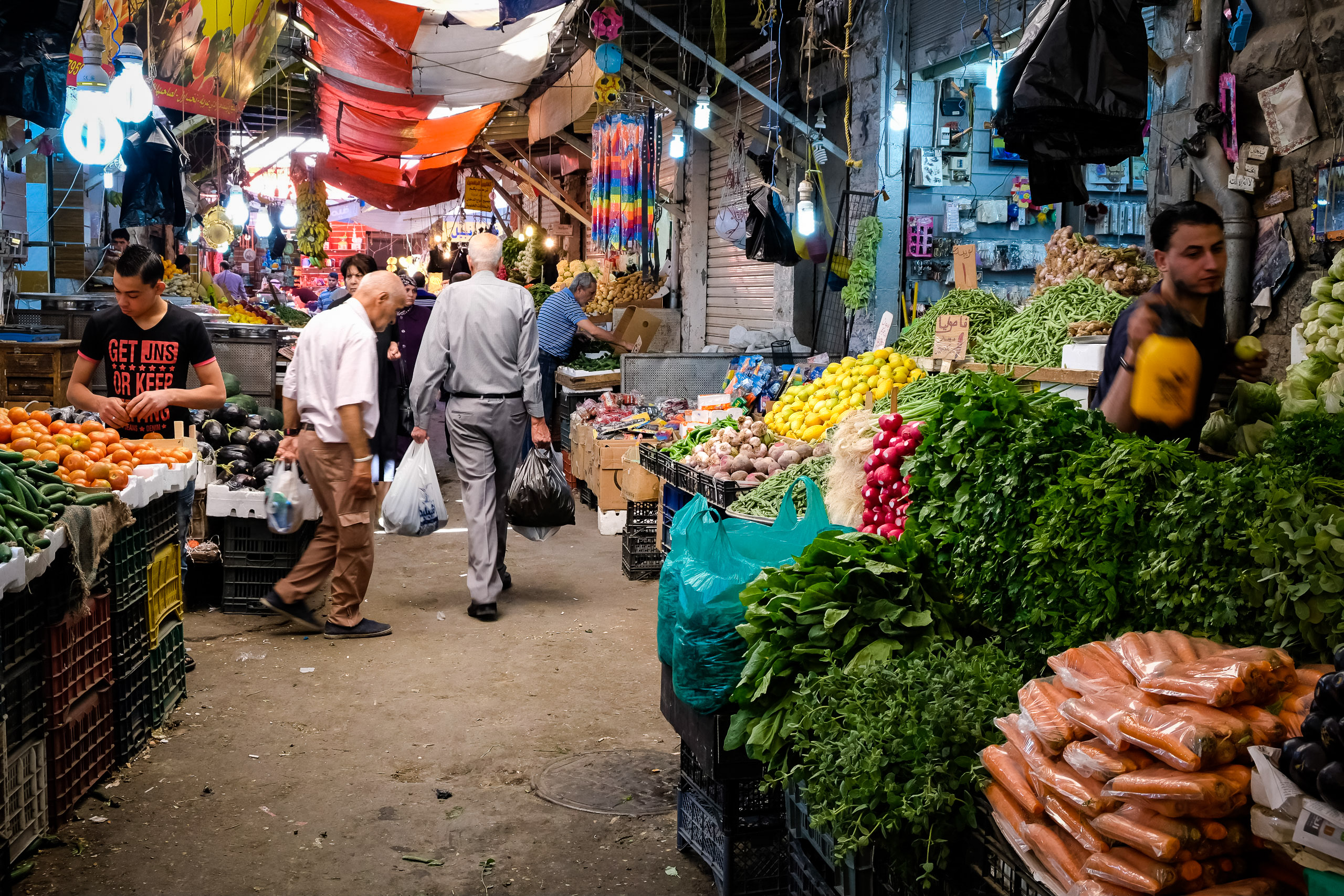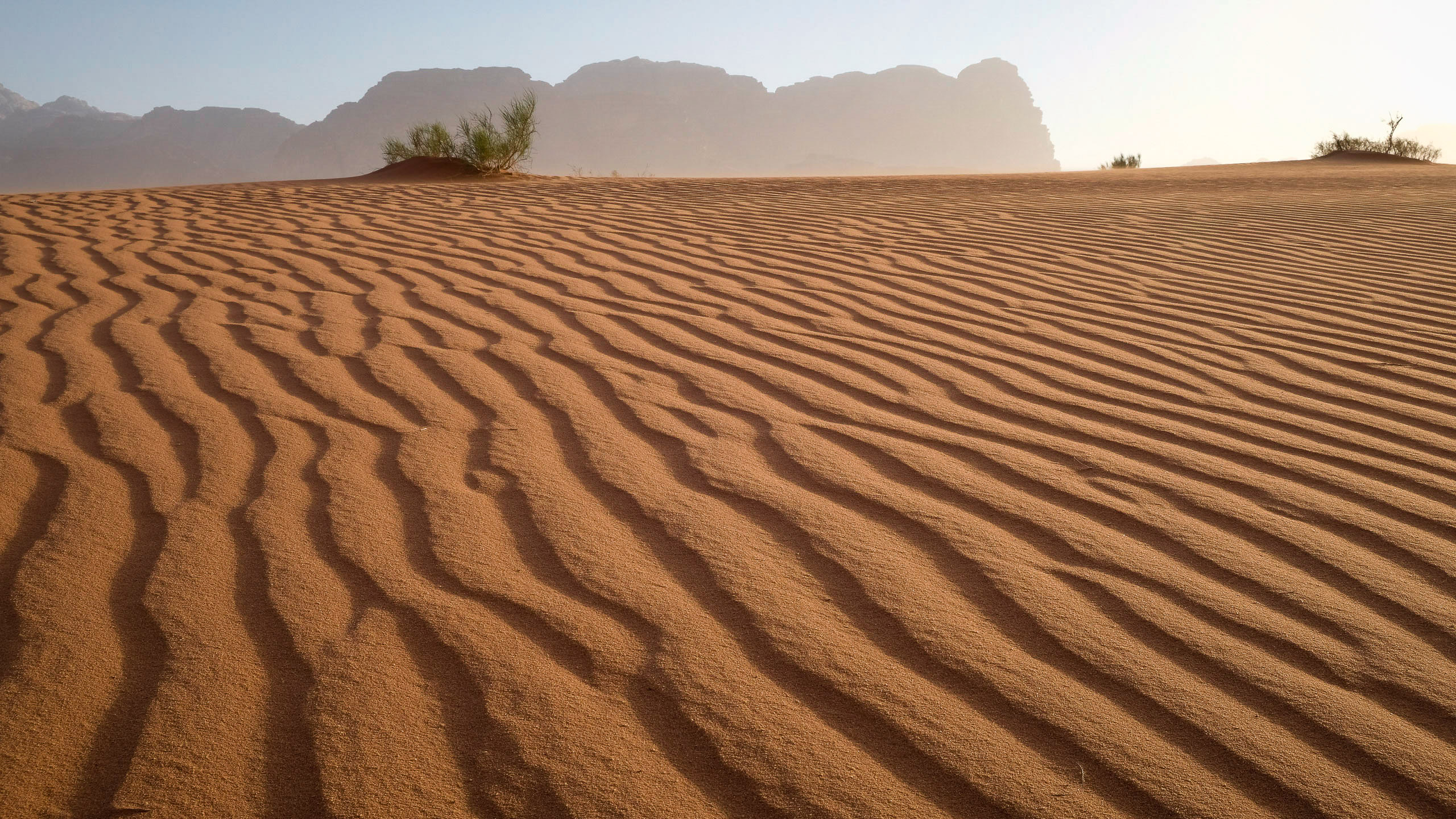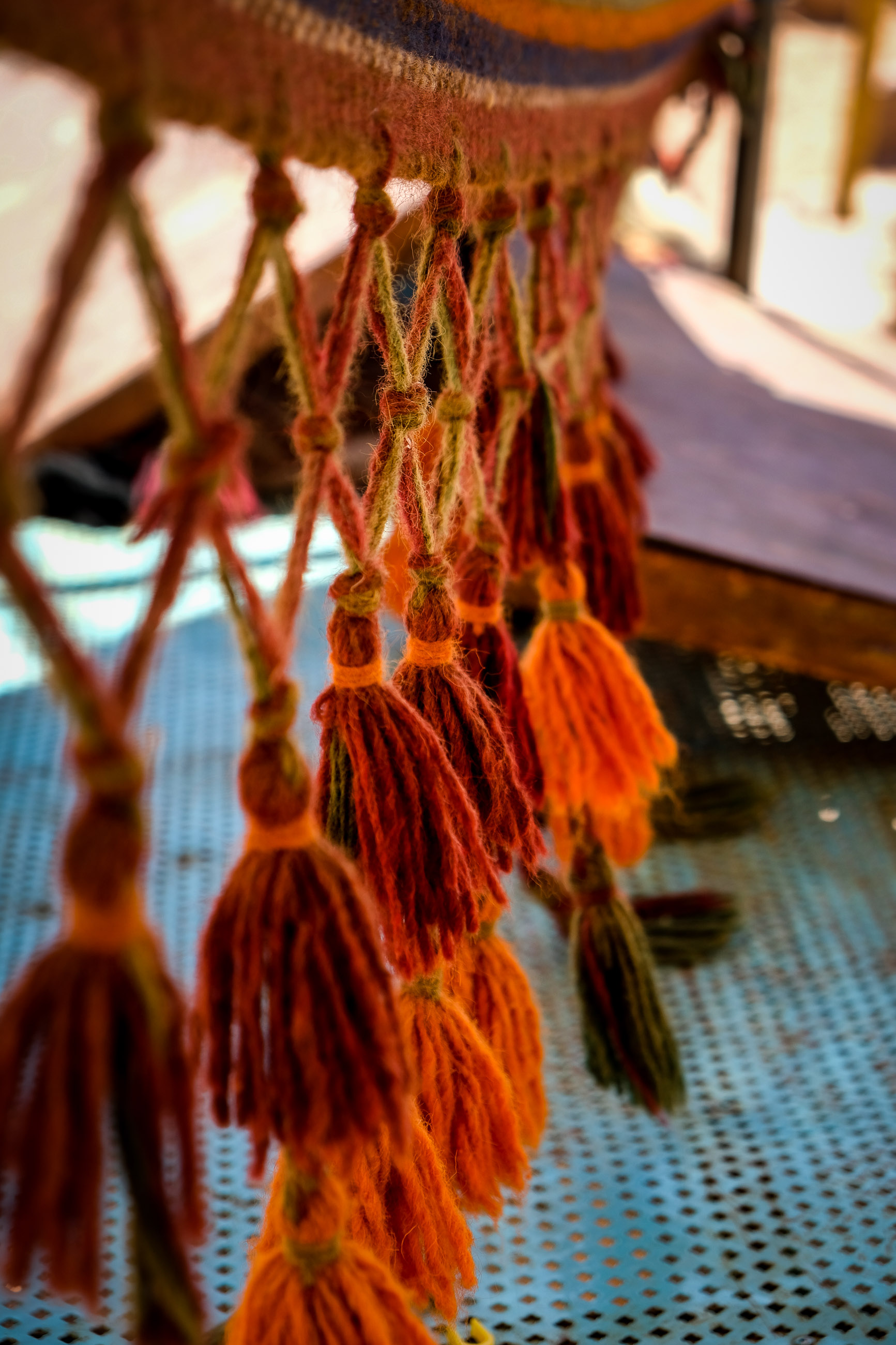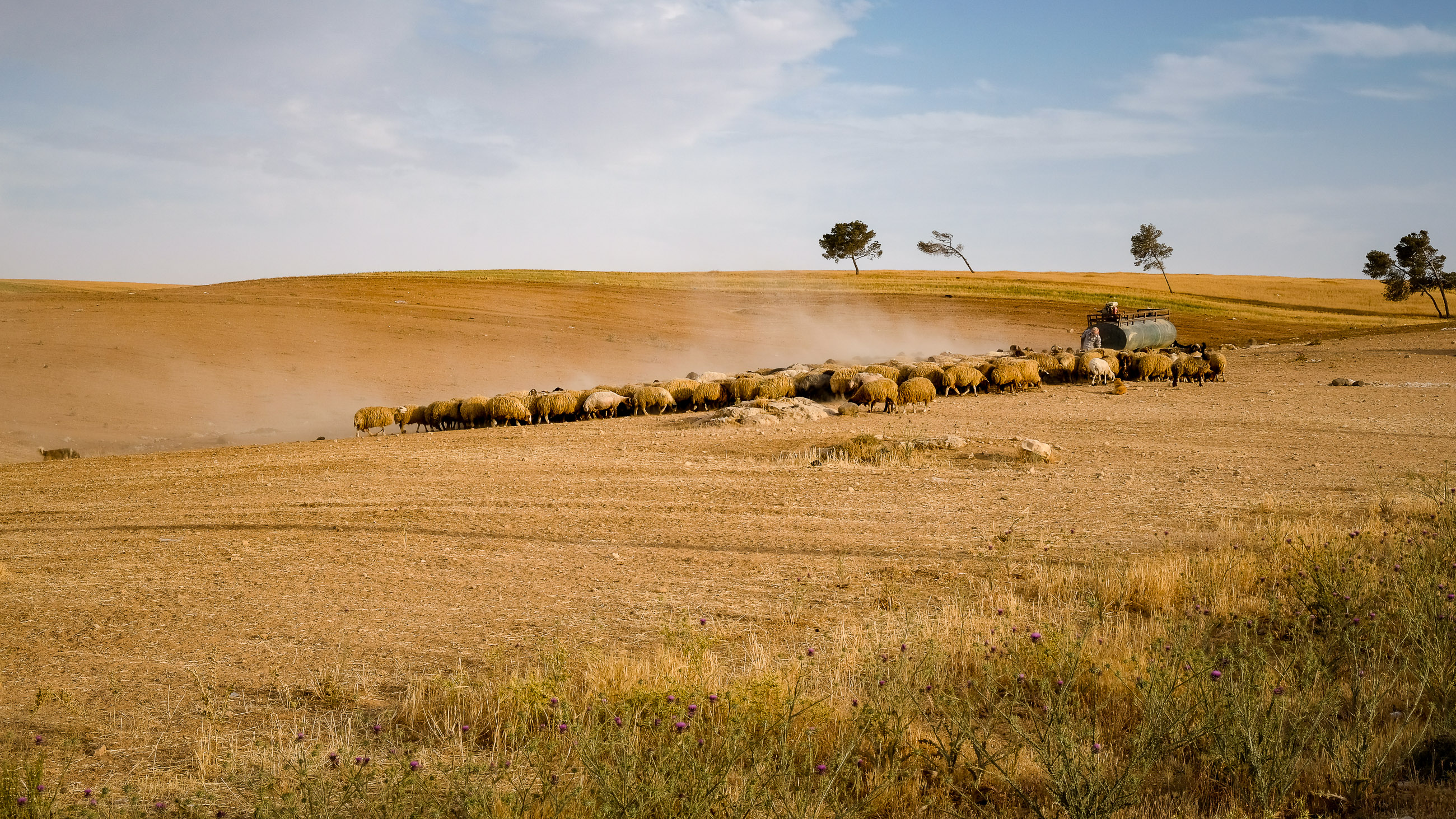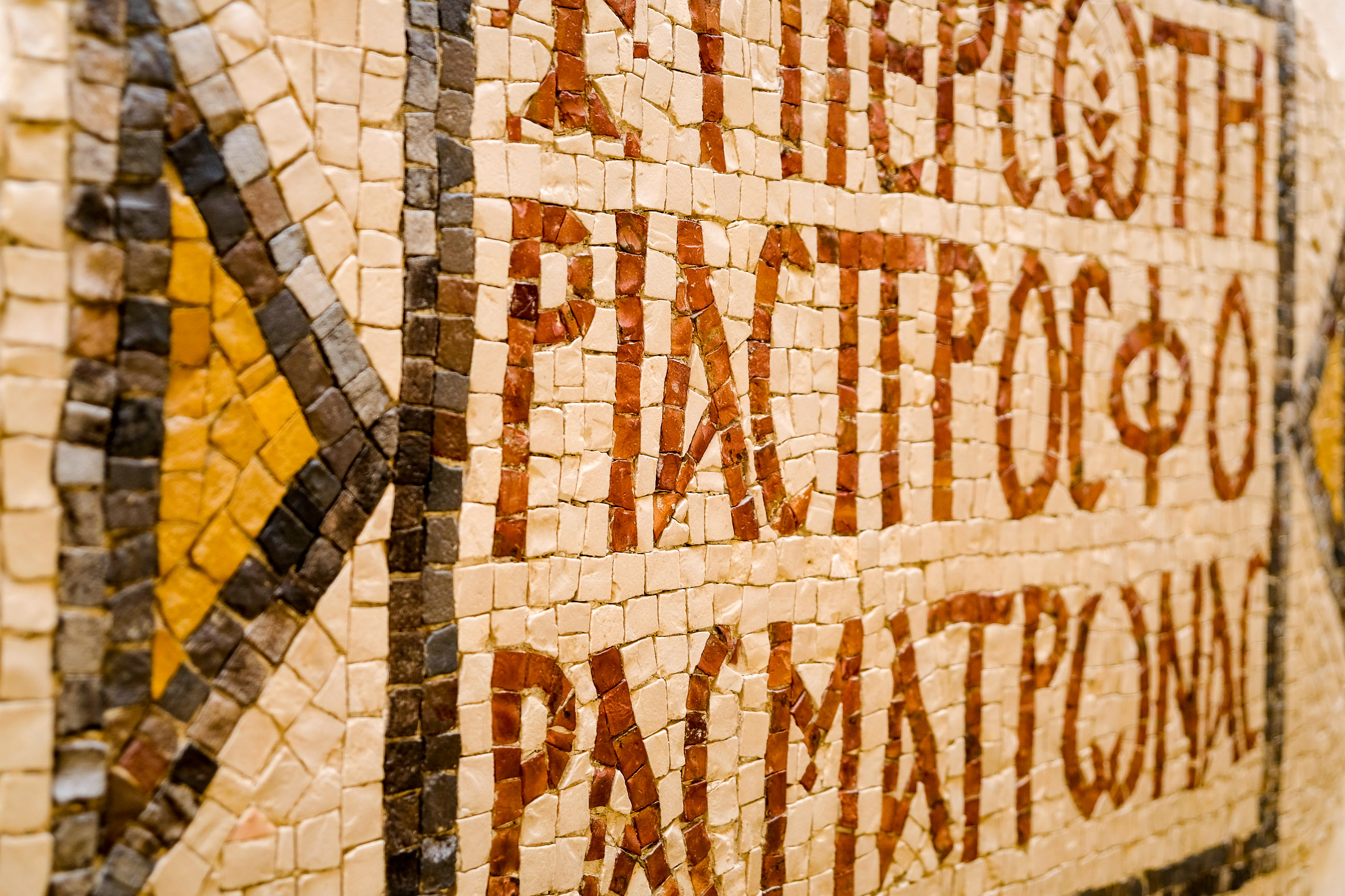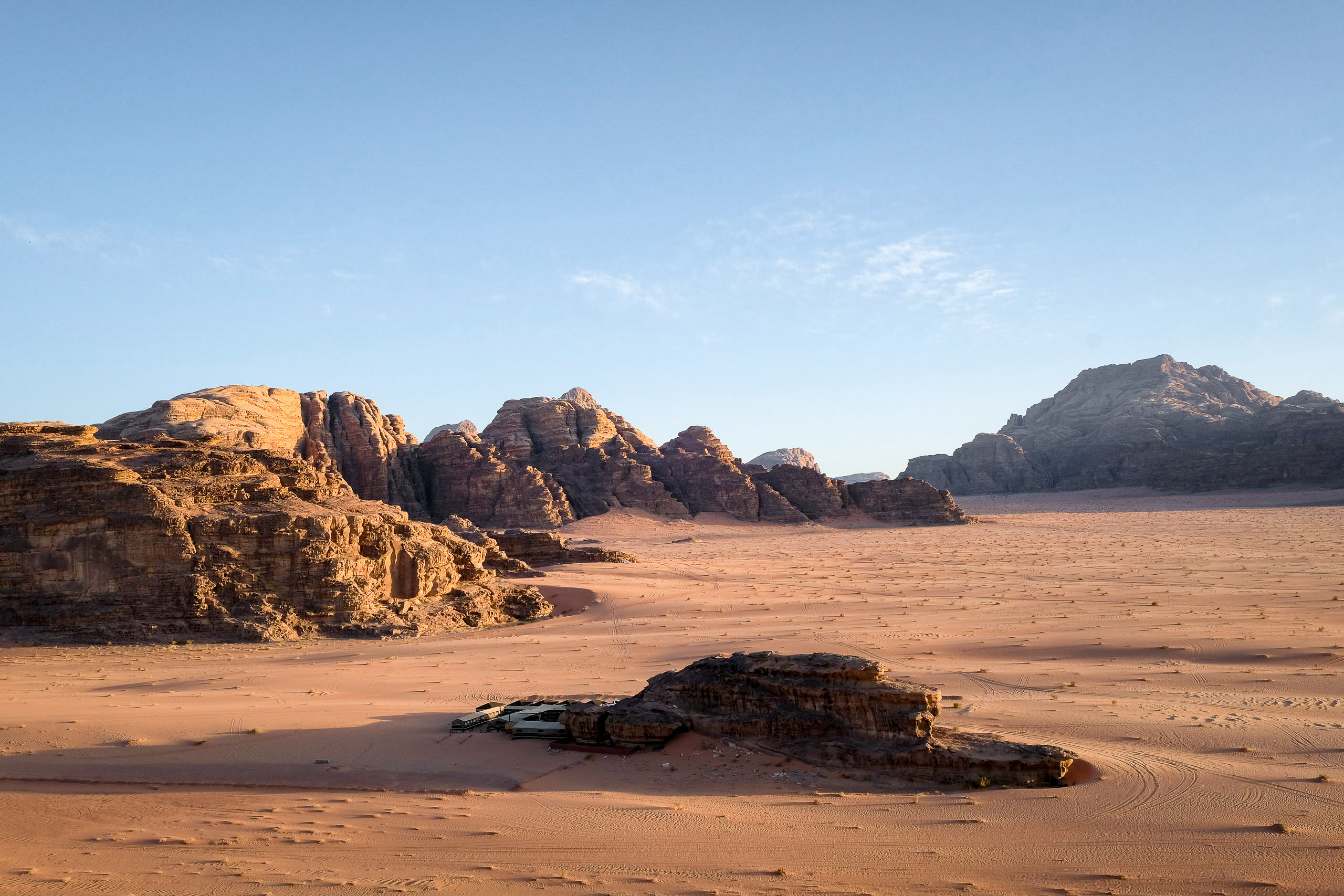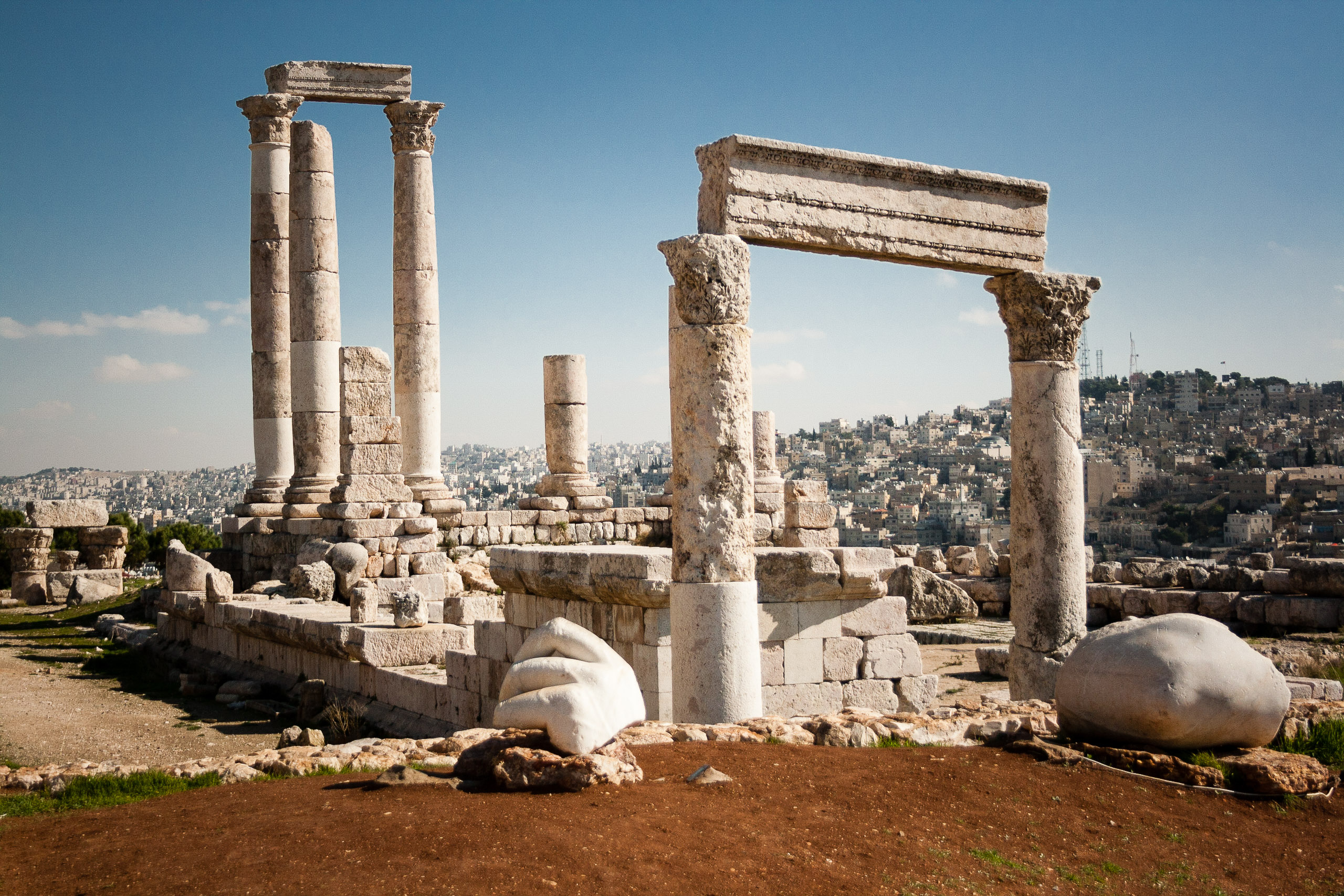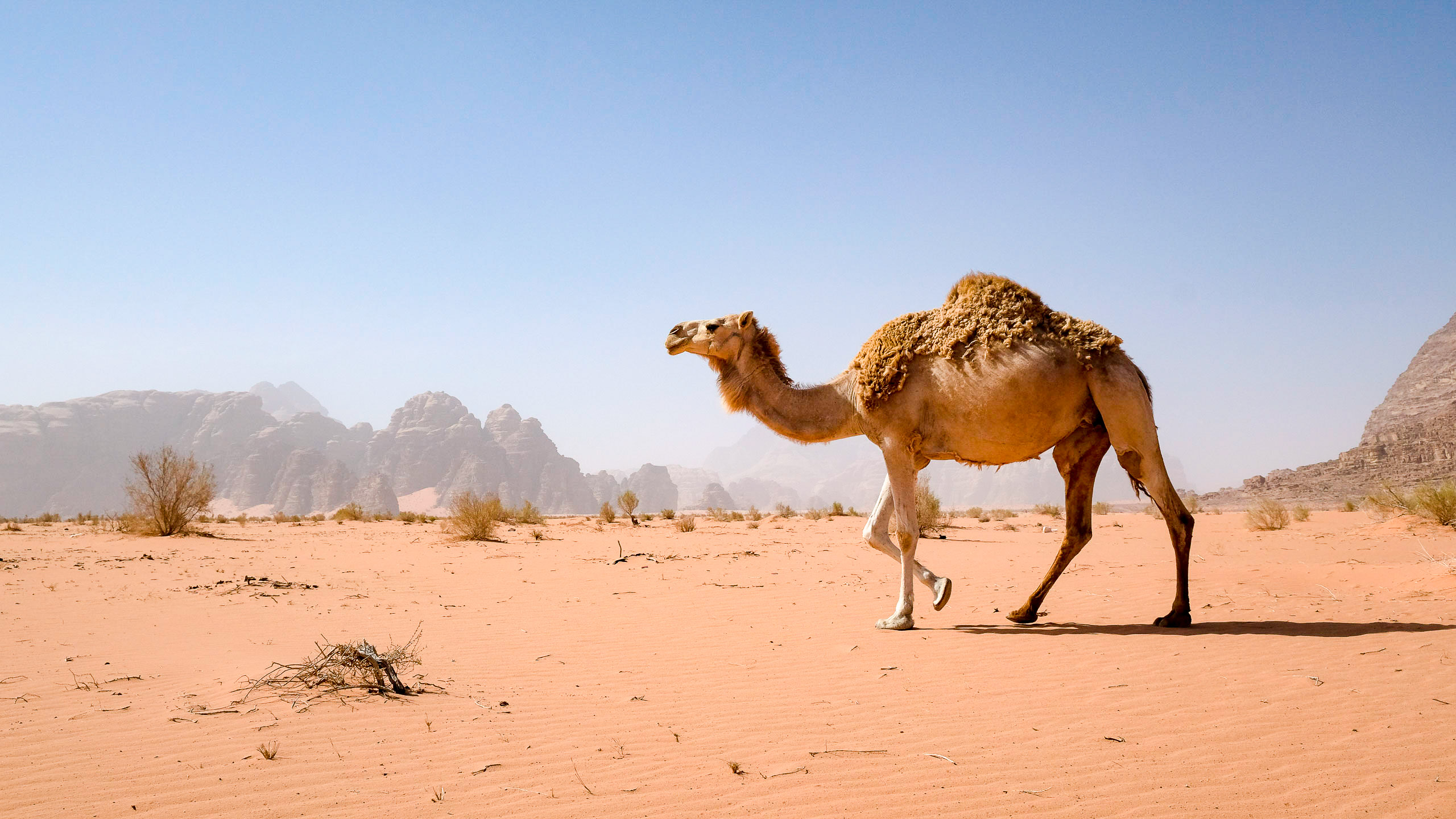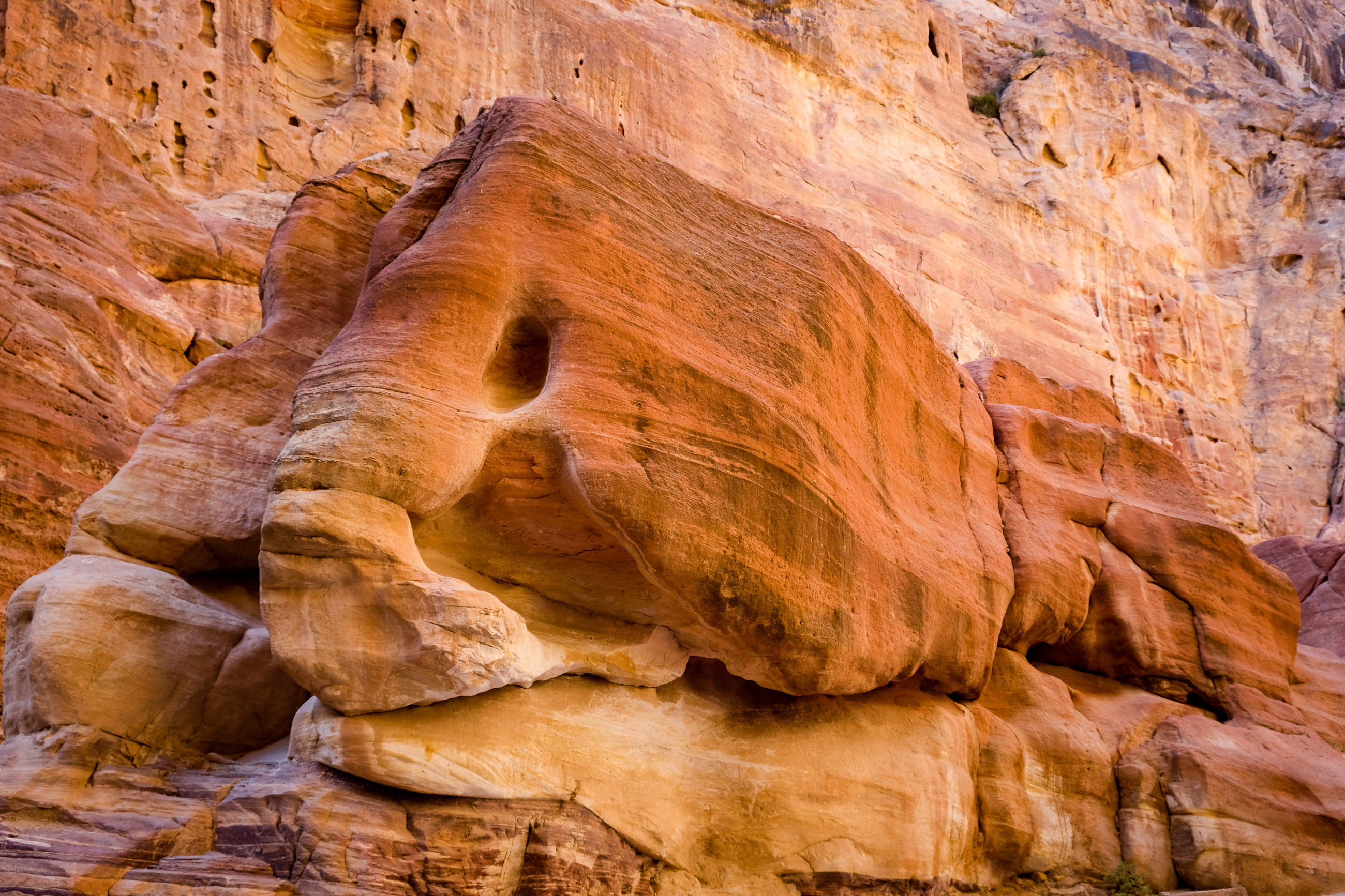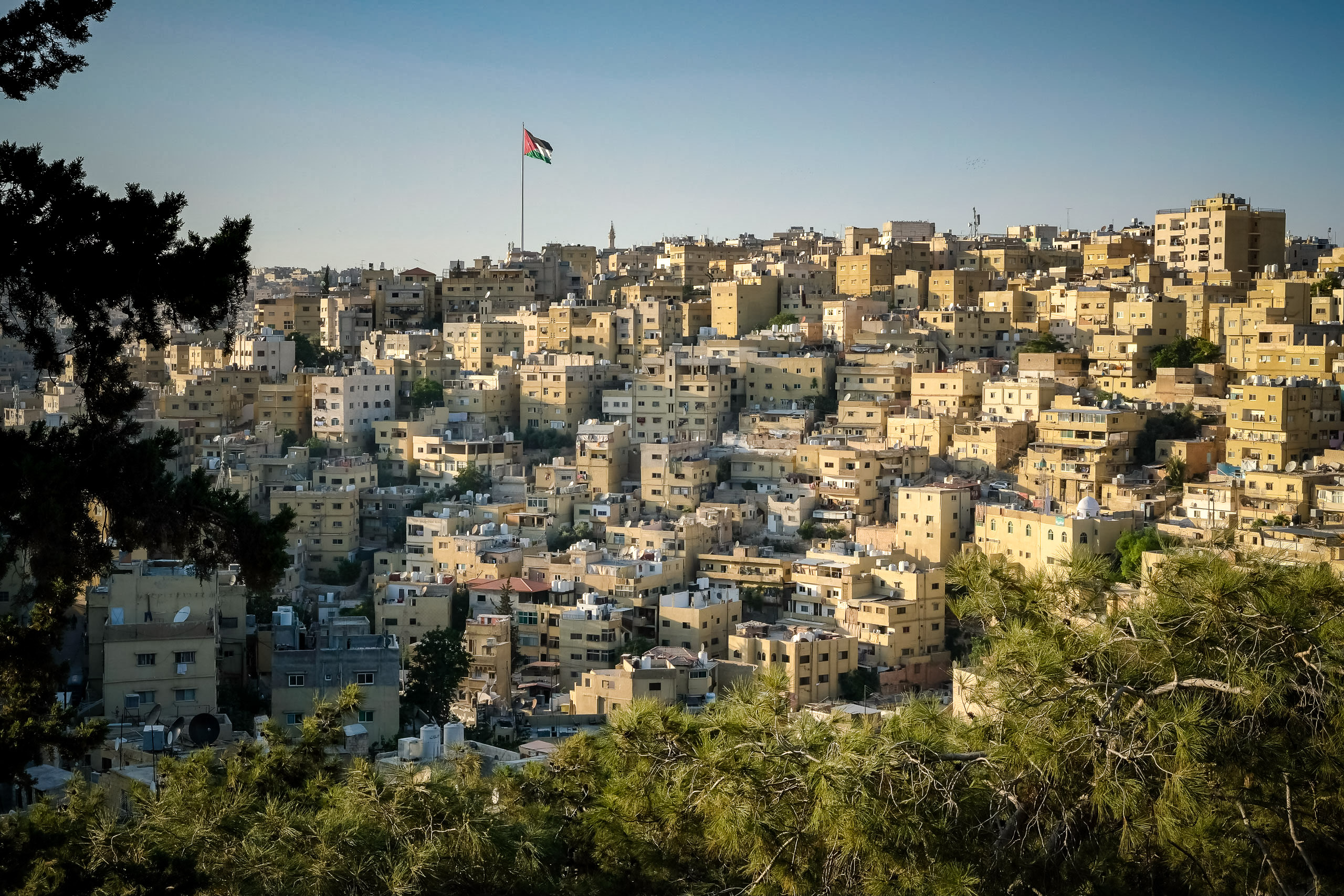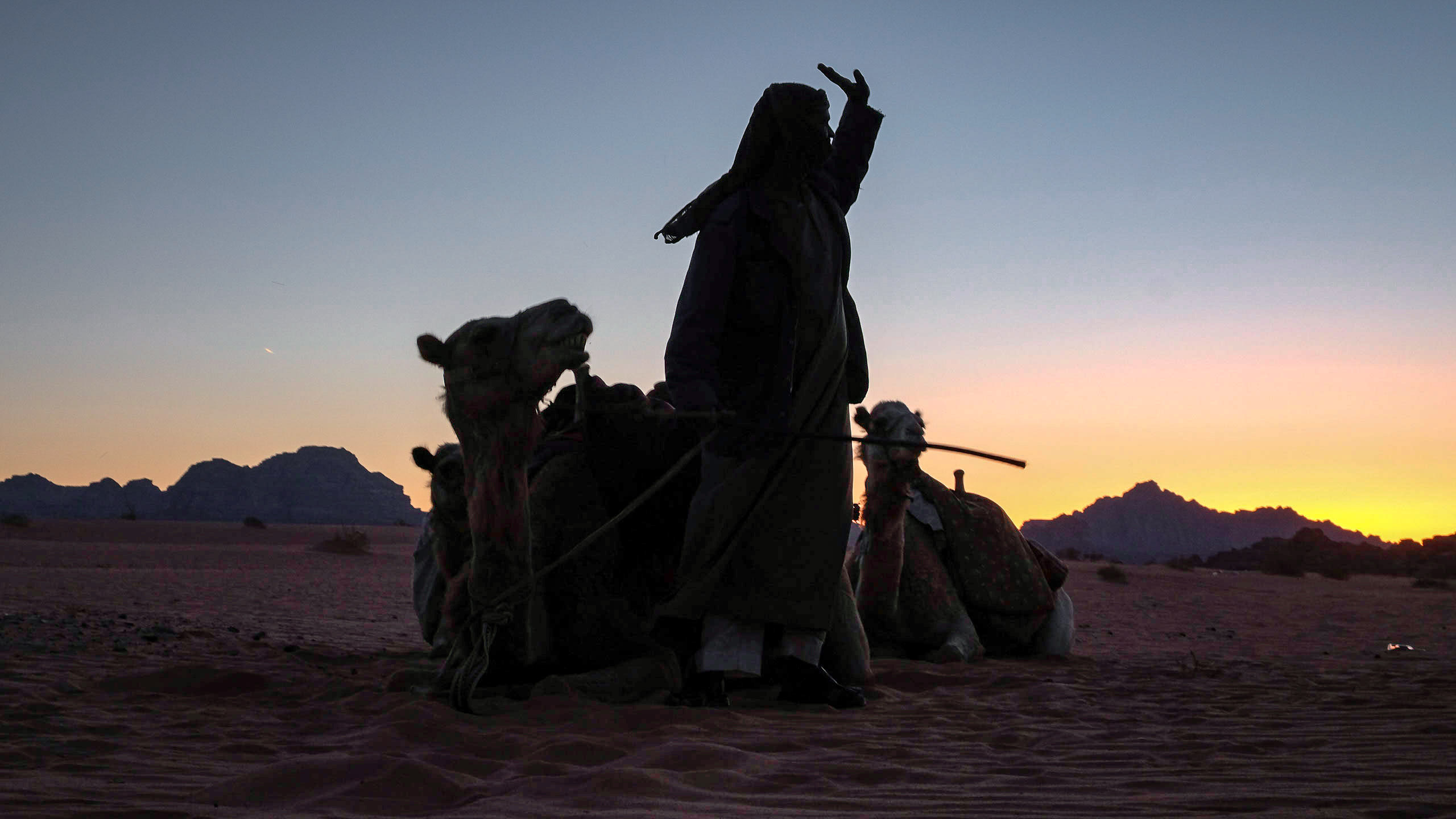 Characteristics
Shared accommodation: hotel (7 nights), Bedouin camp (2 nights)
Full board
Visits, tickets and entrance fees included
Transport by minibus and 4x4
Group & Guide
Photographer guide Camille Delbos
English speaking local guide local
Guaranteed departure from 4 pers.
Limited to 8 people
Activities
Photography, culture, history, hiking and aqua-trail, mehari dromedary, excursion 4x4
All level in photo
Non-photographers are welcome
Options
Single room

Mehari dromedary subject to additional cost

Extend your stay (contact me)
Itinerary
Tour commences and concludes in Amman
Tour commences in Amman
Upon arrival at Amman airport you will be met by our local operator and transferred to your hotel where you will stay for one night before heading off on our big adventure.   During dinner you will meet and get to know Camille Delbos, your photographer guide, and the other participants. Camille will brief you on the plan for the next 10 days and ensure you are all well prepared.
Photo: Street Life, Detail

Transportation: Arrival transfer from the airport to hotel in Amman

Accommodation: Art Hotel

Meals: Dinner
Amman – Exploring Ancient Philadelphia and Today's Amman
We dedicate this first day to Amman by returning to the past with the discovery of the Citadel and the panorama dominating the city. We walk to the Roman Theater and the heart of the old buzzing center to venture into the souk with colorful vegetables, scented spices and lots more!. The rest of the day is devoted to discovering the city and the mosques with singular architectures before reaching the Citadel before sunset with its stunning views of the new and the old cities of Amman, tinged with yellow-orange at the end of the day.
Photo: Street life, Architecture, Landscape, Detail

Transportation: Minibus and on foot

Accommodation: Art Hotel

Meals: B, L, D
Madaba and Mount Nebo – Mosaics of yesterday and today
From Amman we head for Mount Nebo, an important place of pilgrimage because it is from this spot that Moses would have seen the Promised Land. Here, we enjoy the panoramic view of the Dead Sea, and if it is a clear day we get amazing views of the Jordan Valley; Bethlehem, the fortress of Herodium, Jerusalem and Jericho. We marvel at the impressive mosaics in the basilica before going to the charming town of Madaba. The tour takes us to the Acropolis of St. John the Baptist Church and St. George's Church to admire the famous mosaics (dating from the year 560) that maps the biblical sites. Regarding arts and crafts, during this day we visit a workshop and the Madaba Institute of Mosaic Art & Restauration where young students are taught the mosaic art.
Photo: Portrait, Detail, Landscape, Reportage, Street life

Transportation: Minibus and on foot

Accommodation: Mosaic City Hotel

Meals: B, L, D
From Madaba to Dana – On the King's Highway
We leave the charming city of Madaba and travel along the King's Highway, which offers us the most spectacular scenery in Jordan. In well-chosen locations, we leave the main road to enjoy mesmerizing landscape and breathtaking panorama. En route, we stop at Kerak with its magnificent and legendary fortress that dominates the city. Built on the ancient caravan road, Kerak has a dense history where Moab, Greeks, Romans traded and where Saladin defeated the Crusaders. At the end of the day, the Dana Nature Reserve welcomes us with the delicious mezze (selection of small dishes) from Suleyman's kitchens and the refreshing rosemary flavored tea.
Photo: Landscape, Architecture

Transport: Minibus and on foot

Accommodation: Dana Hotel

Meals: B, L, D
Dana Biosphere Reserve – Dazzling Trek in Wadi Dana
Located in the charming village of Dana, we enjoy our breakfast on the terrace offering a magnificent view over the canyon. We offer a majestic hike (6 hours) that  descends the trails through the Bedouin pastures of Wadi Dana. Our vehicle awaits us on arrival to drive us along the small road that leads to Wadi Musa (modern Petra Town). Here we can enjoy the sunset over the mountainous terrain of Petra from the terrace of our hotel..
Photo: Fauna and Flora, Landscape, Real life

Transport: Minibus and on foot

Accommodation: Tetra Tree Hotel

Meals : B, L, D
Petra – Mysterious and enchanting city
One of the 7 New Wonders of the World, Petra was built by the Nabataeans at the heart of the Shara Mountains. Also known as the pink city, this exceptional UNESCO World Heritage Site, offers a fascinating immersion into ancient civilizations, in an environment worthy of an adventure film scenery. Petra is Jordan's most visited site, for good reason but large and exposed to the sun. Bright and early, we put on our most comfortable shoes to venture into the Siq. The narrow defile with its colored and immense walls weaves until it suddenly reveals the Treasury with the first rays of the sunrise. If you are not yet charmed, Petra has so much more to see. Now, well warmed up, we fork from the classic circuit to take a little known and far less touristed trail.. We spend all day exploring the structures and beautiful colors of the rock in which the city was carved. There are boundless photo opportunities here including the back and forth of the Bedouins, carriages and mounts. We finish this long days walk enjoying the pink-orange light as the sun sets.
Photo: Panning, Landscape, Architecture, Real life, Detail

Transportation: Minibus and on foot

Accommodation: Tetra Tree Hotel

Meals : B, L, D
Petra et Wadi Rum
As soon as Petra opens this morning, we take a passage that leads us to a viewpoint overlooking the the Treasury, stunningly illuminated by the morning light. We traverse a very rarely frequented wadi filled with enormous Oleander trees and ancient rock formations, navigating through the narrow gorges where the natural light spreads on the sandstone walls. Leaving the Shara Mountains behind us, we cross the pastures and rugged terrain to reach the Desert Highway. From then on, the desert calls us to the heart of the Bedouin life. A 4WD takes us to our camp where we will stay comfortably for the next two nights. After dinner under this rugged and inhospitable environment reveals a completely different facet with its incredible starry sky. The more adventurous and still awake can accompany Camille into the fresh night of the desert to photograph the Milky Way.
Photo: Landscape, Architecture, Details, Night Photo

Transportation: Minibus and on foot

Accommodation: Bedouin Camp

Meals : B, L, D
Bedouin immersion, back to basics
To avoid the heat and the raw light of the morning, very early, we get into the back of the 4×4 of our Bedouin tracker. Our experienced driver drives us for 4 spectacular hours into the heart of the desert to share with us the jewels of this extreme environment. Back in the camp and fed, we rest, adopting the local rhythm: siesta and tea. When the light is less severe, those who wish to, can refine their experience in the desert by taking a the traditional means of transport for a few hours: imagine yourself, capped with your cheich just like Lawrence of Arabia, on the trail of the caravans, enjoying the deafening silence of the desert riding a camel on the gold-orange dunes.. Memorable! After dinner, you are free to introduce yourself to light painting or escape to revitalise yourself .
Photo: Light painting, Landscape, Animal, Detail, Desert life

Transport: 4×4, dromedary (optional)

Accommodation: Bedouin Camp

Meals : B, L, D
Dead Sea and Wadi Mujib – Aquatic Experiences
Leaving the desert, we descend almost 2000m above sea level to reach the shores of the Dead Sea, the lowest point in the earth's surface (-429m). We approach the rocks covered with a thick layers of salt on the edge of the azure blue water. We then keep our cameras dry in our minibus for a refreshing aqua-trail in the gorges and waterfalls of the Wadi Mujib Nature Reserve. Finally we enjoy the end of this day relaxing by floating on the Dead Sea; an experience of a lifetime!. Those who wish can coat themselves with the Dead Sea mud (optional) rich in minerals and beneficial for the skin.
Photo: Detail, Landscape

Transport: 4×4, Minibus and on foot

Accommodation: Holiday Inn

Meals : B, L, D
Jerash and the Ajloun Forest Reserve – Roman Heritage and Handcraft
Well relaxed, we leave the Dead Sea to immerge ourselves one last time in the past. Indeed the city of Jerash contained within it, beautifully preserved in a rural context, one of the most beautiful ancient roman cities in the Middle East. After admiring the view from the beautiful Ajloun castle, we spend the rest of the day in the forest reserve where we discover the handcrafted soap factory led by the women. They come from around the village of Orjan and make an olive oil-based soap with some with other natural products. We return to Amman to enjoy our last moments together around a traditional meal before being transferred to the airport, to catch the return flight that usually leaves at night. The trip concludes here but you are free to extend your stay in Jordan. Accommodation and a vehicle can be booked upon request from our guide.
Photo: Architecture, Landscape, Portrait, Reportage, Lifestyle

Transport: Minibus and on foot

Accommodation: not applicable

Meals : B, L, D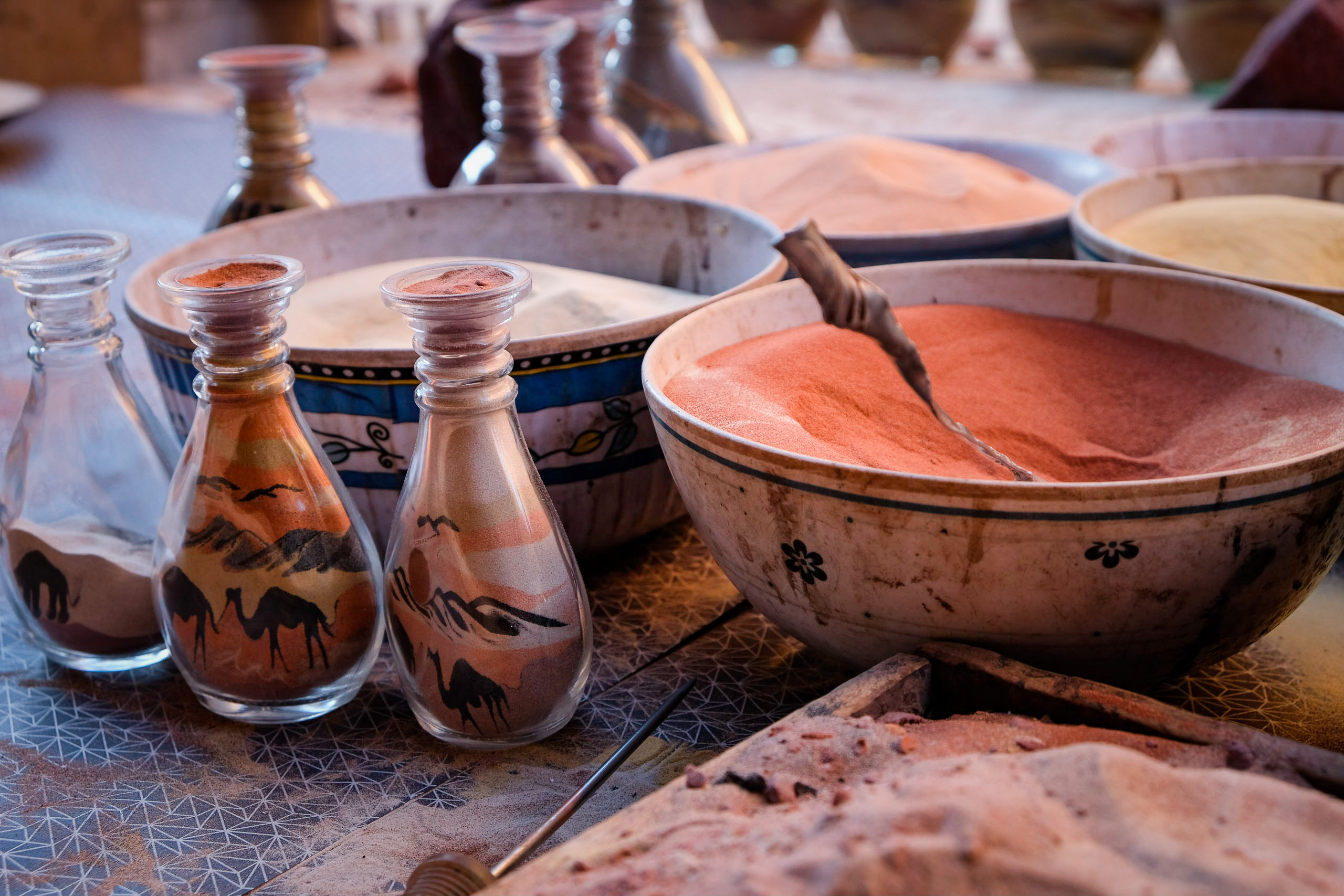 A trip for whom?
This trip is for photographers of all levels, from beginners to professionals, but is also open to non-photographers, so solo-adventurers and companions are more than welcome. The quality of the trip and the itinerary would suit all travellers, not only photographers.
If you are a novice photographer, we ask that you know the basic handling of your camera and tripod (if you take one). If you feel necessary, please indicate if you require a "basic" introduction to photography to get familiar with your equipment. This can be organised on location prior to the trip and is an option not included in the price. Please contact me for further details or more information.
We will take you to the best spots and give you tips to improve your photographic practice and skills. The novice photographer will learn the techniques in the field and understand the basic concepts practically instead of abstract theory (except when it is really unavoidable). More advanced photographers can step out of their comfort zone, try other photographic practices to develop their creativity.
Traveling—it leaves you speechless, then turns you into a storyteller.
Accompanying French and English speaking photographer guide
Excursions and tours as per the itinerary
French or English speaking local guide
Accommodation as per the itinerary
All meals as per the itinerary
All ground transportation as per the itinerary
Equipment as per the equipment section
Arrival and departure transfers from / to Amman airport (if arrive/leave with the group)
The price does not include
Anything that is not mentioned in the price includes section above
Any form of travel insurance including medical and cancellation
Flights
(Flights tickets available via Enjoy Jordan)
Your photographic and personal equipment
Drinks, souvenirs, personal expenses and gratuities
Meals not stated in the itinerary
Options or all other supplements linked to specific departure dates, specific photographic training, or your wish to privatise the group
How to register
1. Registration
Click here to access

,

 complete the registration form and pay the deposit. 

Your participation will be confirmed once the deposit is received. As the number of participants is limited we advise you to pay your deposit as soon as possible.
If, upon registration, this trip is sold out, we will inform you and add you to the waiting list.
2. Confirmation of departure
Take out and inform us of your travel insurance policy.
Book your flights.
Start preparing your gear and equipment
3. Balance payment
Pay the balance payment 30 days prior to departure
Do not hesitate to contact Camille for new departure dates, other destination and private groups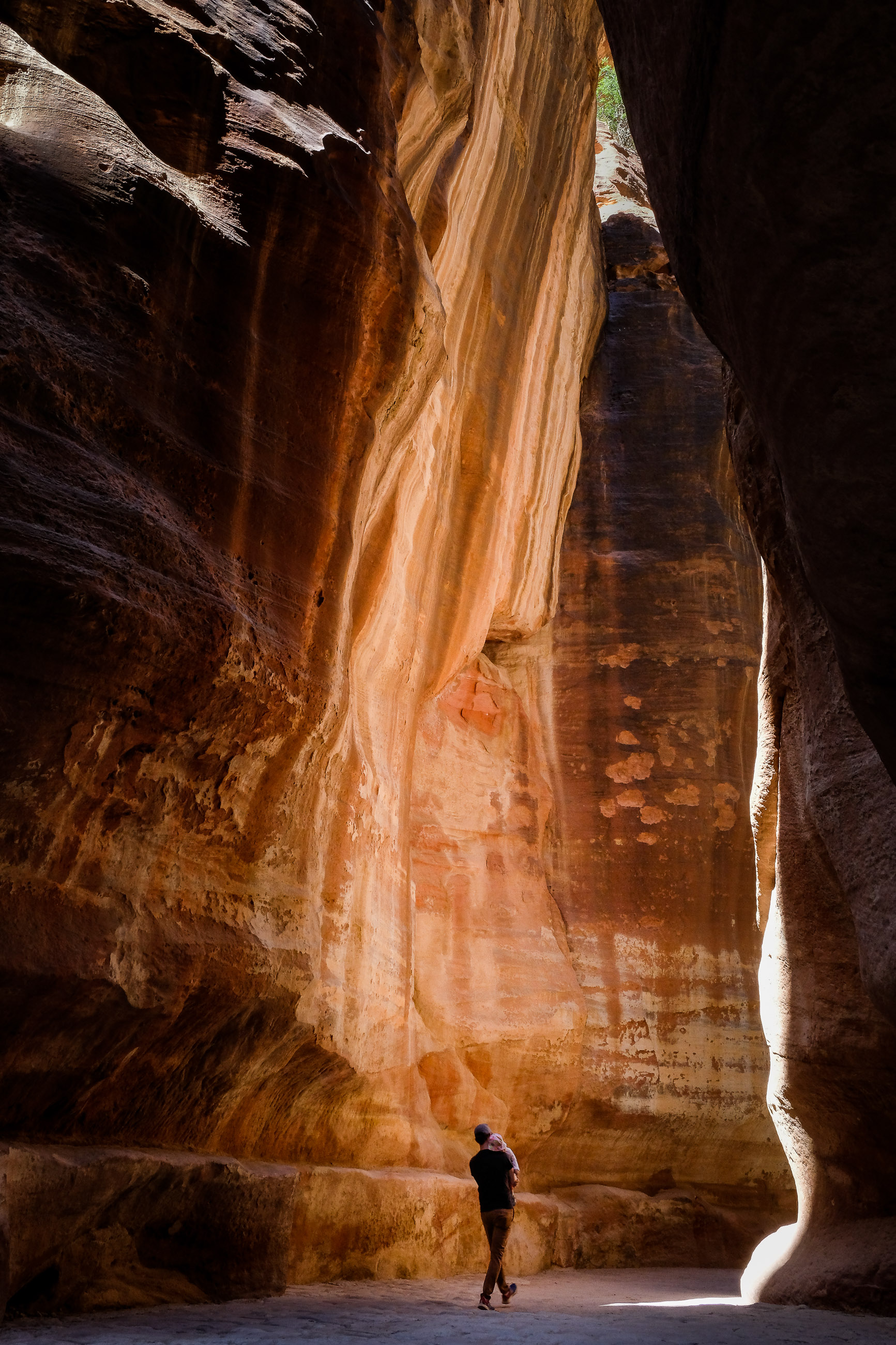 Design and organization of travel
Camille is a professional photographer who speaks French and English has travelled extensively and visited Jordan several times. He designed this photographic adventure trip in close consultation with the Jordan agency Enjoy Jordan, chosen for their professionalism, know-how, attention to detail, flexibility and the high level of services offered.
This unique tour, is tailor-made for photographers of all levels and adventure lovers, Camille ensures the photo component (training and advice) and translation for non-English speakers. The logistical part of the trip is managed by the Enjoy Jordan agency based in Amman.The terms and conditions are those of Enjoy Jordan, available here.
Responsible travel
Your journeys by plane has a considerable impact on your environment, so as part of our journey we really invite you to compensate for the emissions. Refer to the Goodplanet foundation carbon calculator. At the same time, consider carpooling to get to and from the airport to reduce CO2 and also reduce your budget.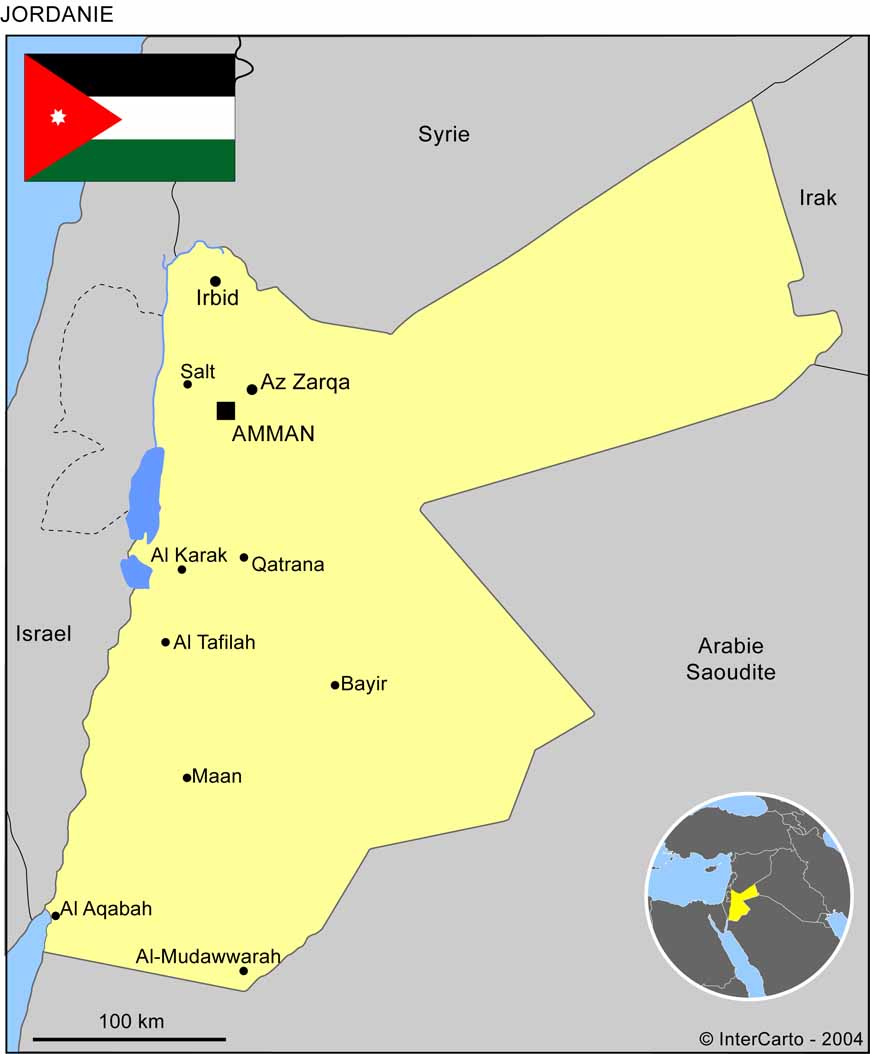 Time difference
Paris UTC+1(winter)/UTC+2(summer)
Amman UTC+2(winter)/UTC+3(summer)
+1h time difference
Weather conditions
This trip is possible all year round but the best time is April to May and September to November as it is not too cold and not too hot.
The climate is dominated by mediterranean climate in highlands and western mountains.
Remember that even in April or May the desert can be cool at night, while hot with low humidity during the day.
For more specific clothing advice please refer to our personal clothing and equipment list.
Telephone & internet
International Prefix: +962
Jordan has a very good communication infrastructure across the country except in remote area like desert, gorges and mountains. Remember to activate the World / International option before you leave if you really need mobile connection, however the costs are high both to make calls and to receive calls. It is possible to obtain a local SIM (passport copy needed). Wifi is available in most hotels.
Electricity
Power adapter: Oui
Outlet: Type C / D / F /G / H
Voltage: 230 V
Frequency: 50 Hz
It is the same as in most western european countries such as France but you will generally find a mix-and-match approach to electrical sockets. We recommend you bring a universal adapter and a multisocket or powerstrip as you will likely have a few things to charge at one time.
Currency & money matters
Currency: Jordanian Dinar
Symbol: JD or JOD
Rate: 1USD ± 0,71JOD (See current rate)
Easiest banknotes to use: 1, 5, 10, 20 JOD
Ensure you advise your bank that you will be travelling to Jordan. You can withdraw money in ATMs with a Visa or Mastercard. Bank charges may be applied when you withdraw money depending on your bank. We recommend you take some US dollars in cash with you as well. During your trip you won't need very much money: drinks, souvenirs / handicrafts, snacks, tips, etc. The equivalent of two hundred US dollars should suffice.
Get information on upcoming trips, dates and events
Your estimated photography level