Discovering Northern Pakistan
Land of adventure of the explorers and travellers, for centuries, Pakistan is an absolute hidden gem. With its topographical, human and cultural diversity, getting the status of the "best kept secret of Asia" is waiting to be discovered by adventurous souls!
New creation
A unique adventure photo trip designed and tested by the photographer guide!
Prix Early Bird
Places limited
15 days – 14 nights (trek: 8 days)

Accompanying photographer guide

Full board, visits and activities included
A tour of remote and pristine northern Pakistan, an adventure like no other where we will discover a region of remote Pakistan that is only accessible by long but incredibly scenic driving and trekking. We explore a region that very few western tourists have had the pleasure of visiting.
On this trip you will discover a preserved environment, encounter different and remote cultures and unknown people. This real adventure will enchant you with its unique landscapes, full of history and breathtaking photo opoprtunities.
Pakistan is undoubtedly off the radar of mass tourism. Due to its geographical position Pakistan has suffered the full force of the waves post 11 September 2001 as well as the wars in Afghanistan and the internal troubles in the country. This is unfortunate for Pakistan however also a good fortune as without hoards of tourists the wilderness and cultures have been preserved, as have the incredibly hospitable people.
Land of adventure of the explorers and travellers, for centuries, Pakistan is an absolute hidden gem. With its topographical, human and cultural diversity, getting the status of the "best kept secret of Asia" is waiting to be discovered by adventurous souls!
Duration
15 days – 14 nights (trek: 8 days)
Begin / End
Trip dates
2019 • May 11 to 25 – Special Transhumance
2019 • June 22 to July 6
2019 • July 13 to 27 – Special Woolio Festival
2019 • August 17 to September 1
2020 • May 9 to 23 – Special Transhumance
2020 • July 18 to August 1 – Special Woolio Festival
2020 • August 15 to 29
2020 • October 10 to 24 – Special Transhumance
Please contact me for other dates
Meeting the last shepherdesses of the Pakistani Pamir
Unbelievably spectacular 8 day pure wilderness trek with the option to climb a 6000m + peak
Small group of 4 to 8 participants
Discovering the Hunzakuts and Gujhalis people through their habitat, history and architecture
Mentoring by a photographer guide
Incredible photo opportunities in remote mountainous Pakistan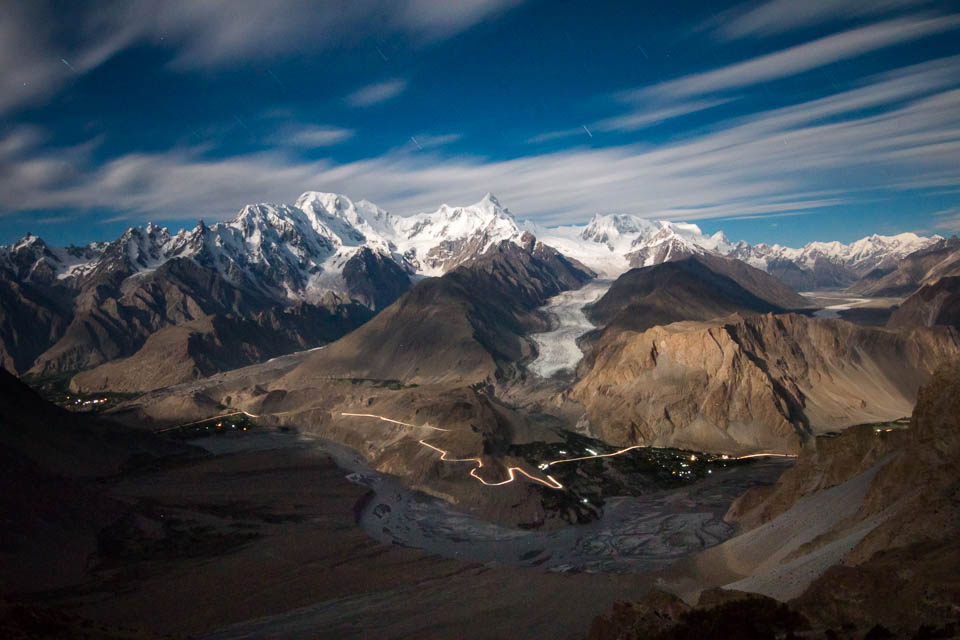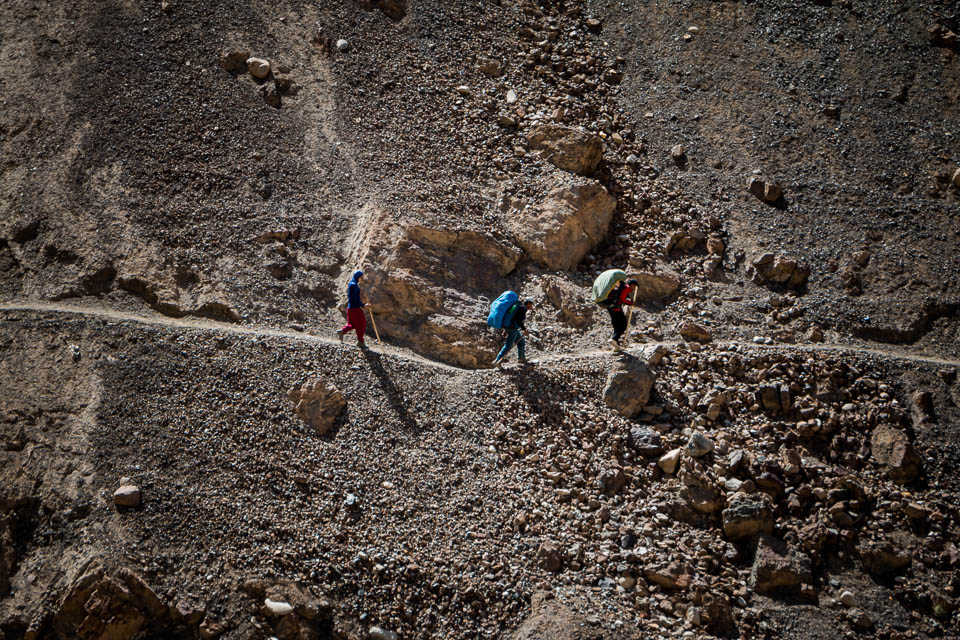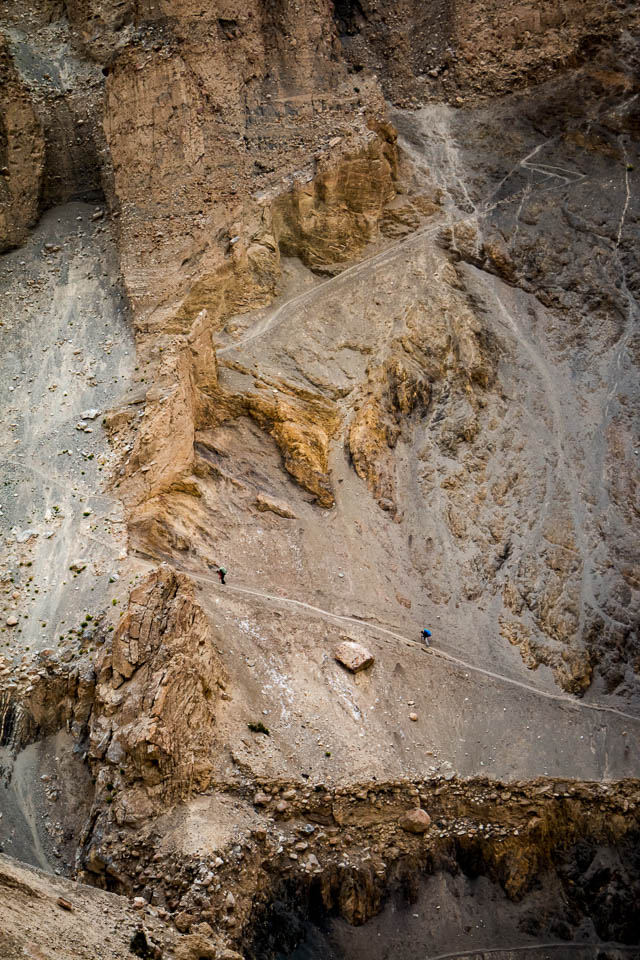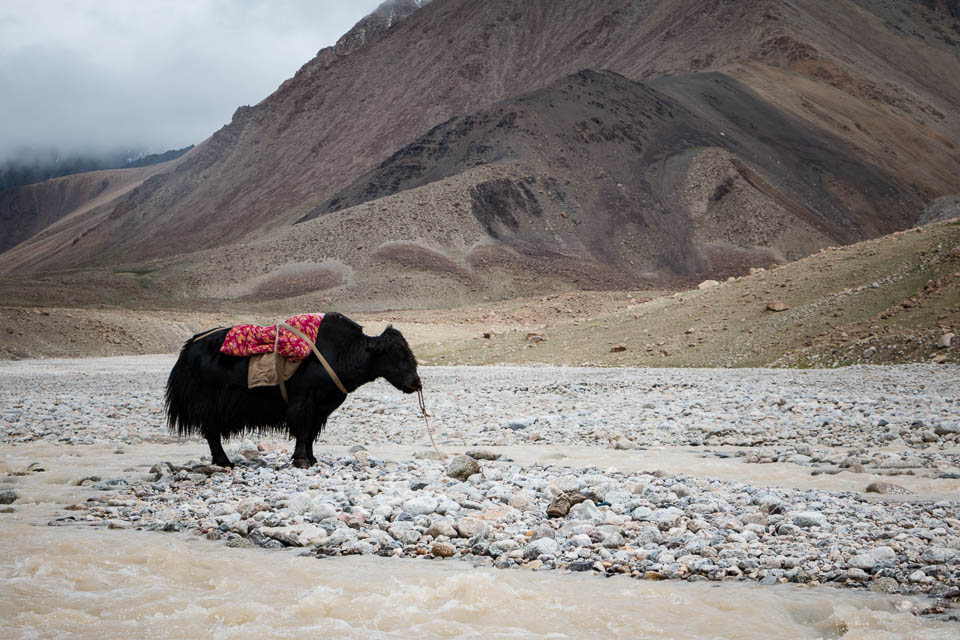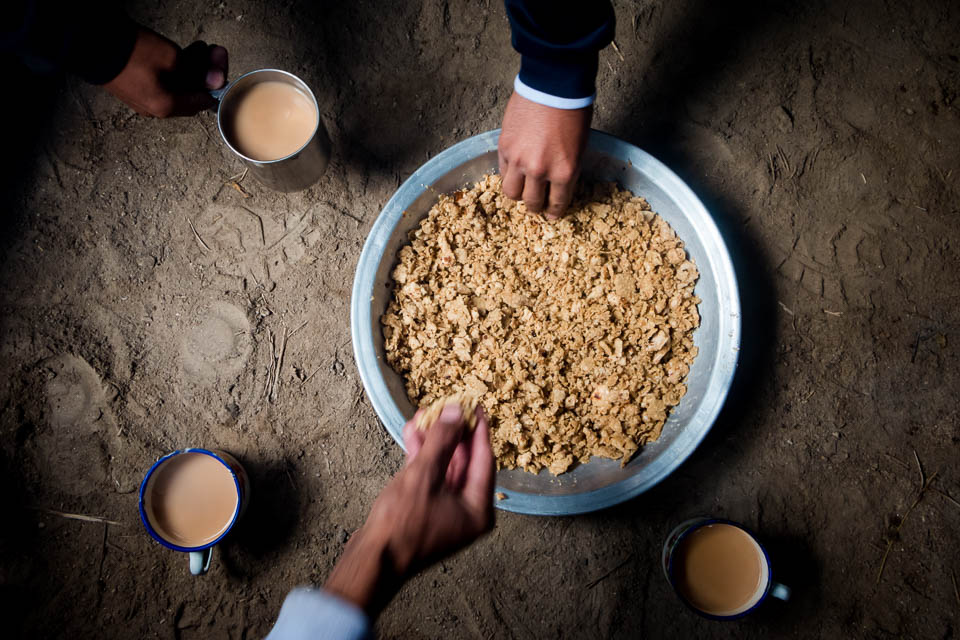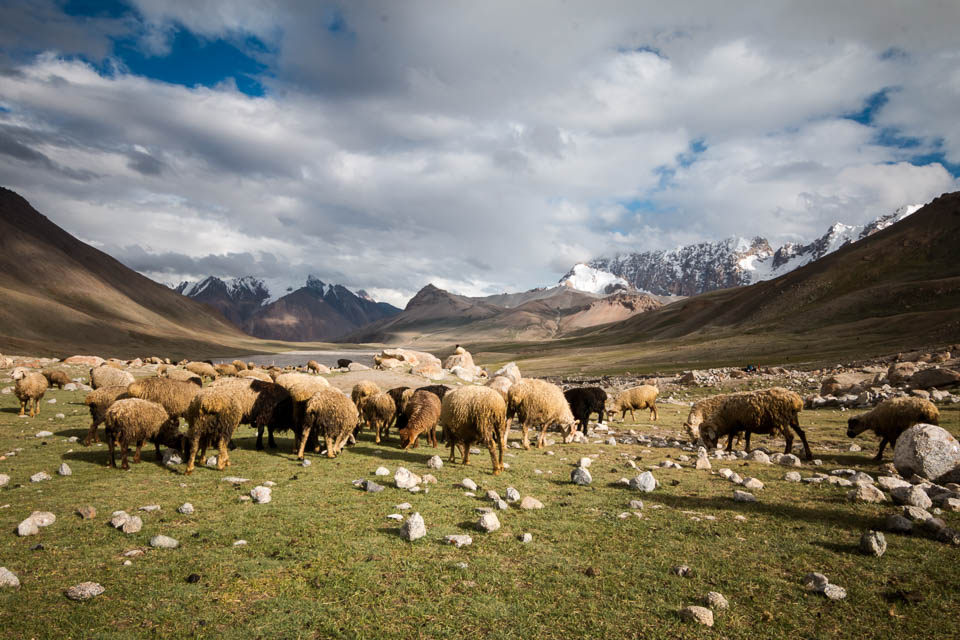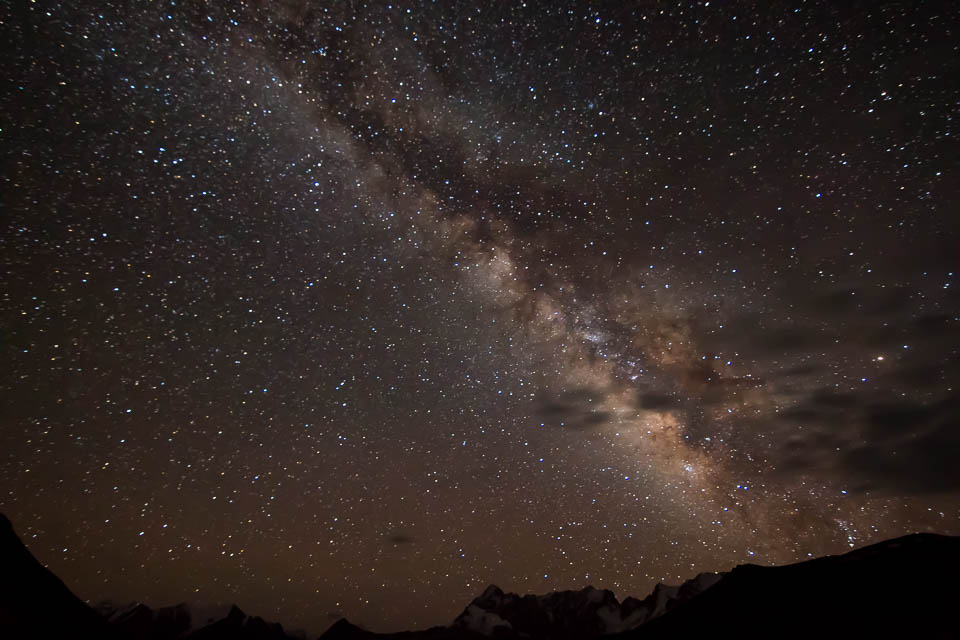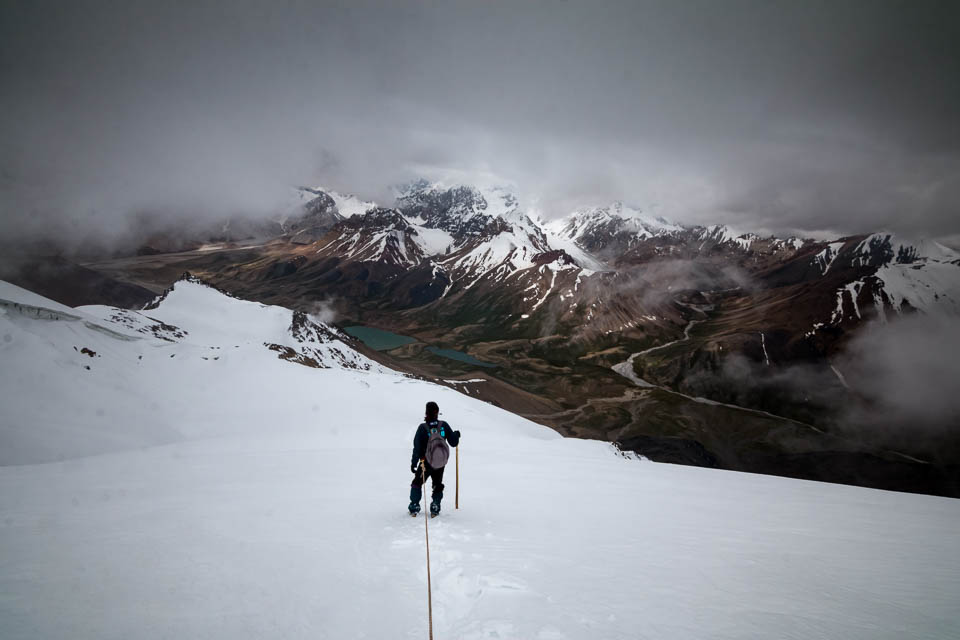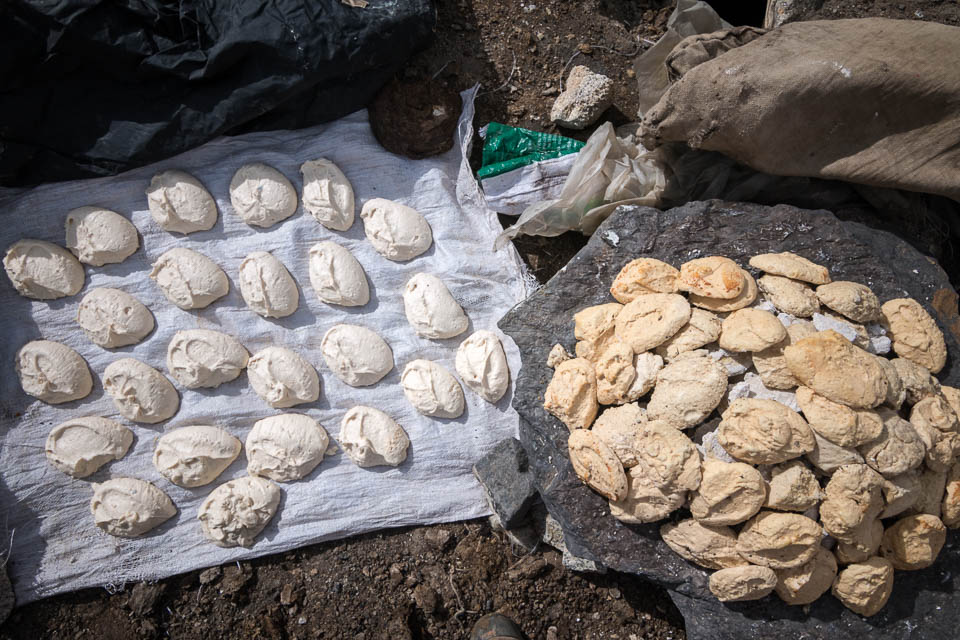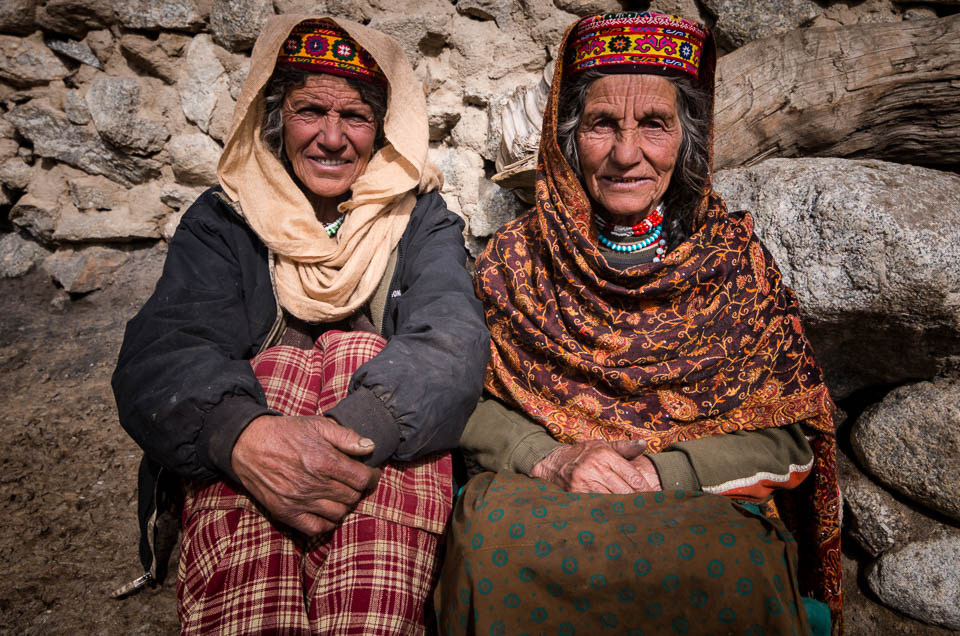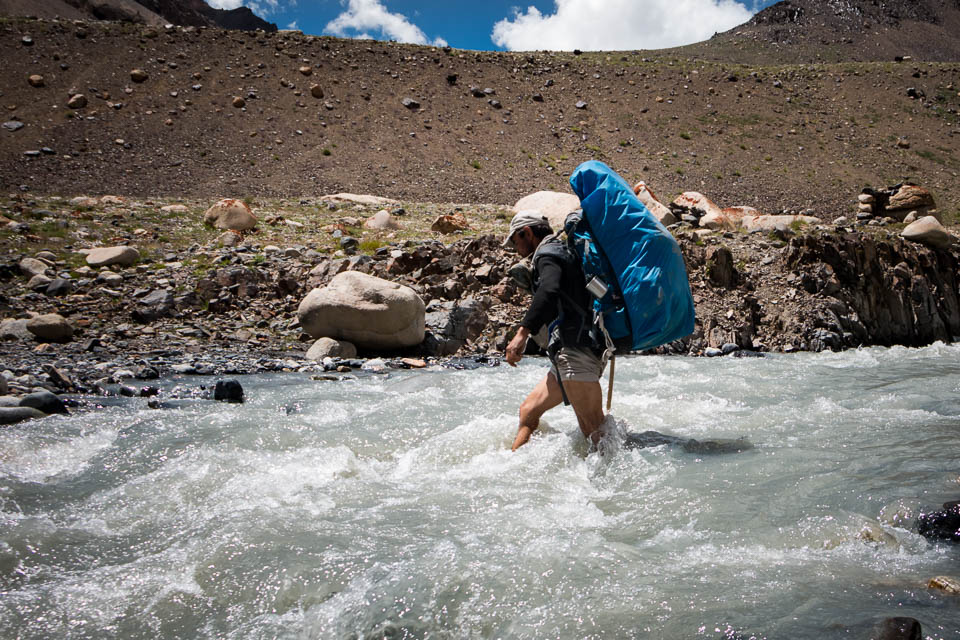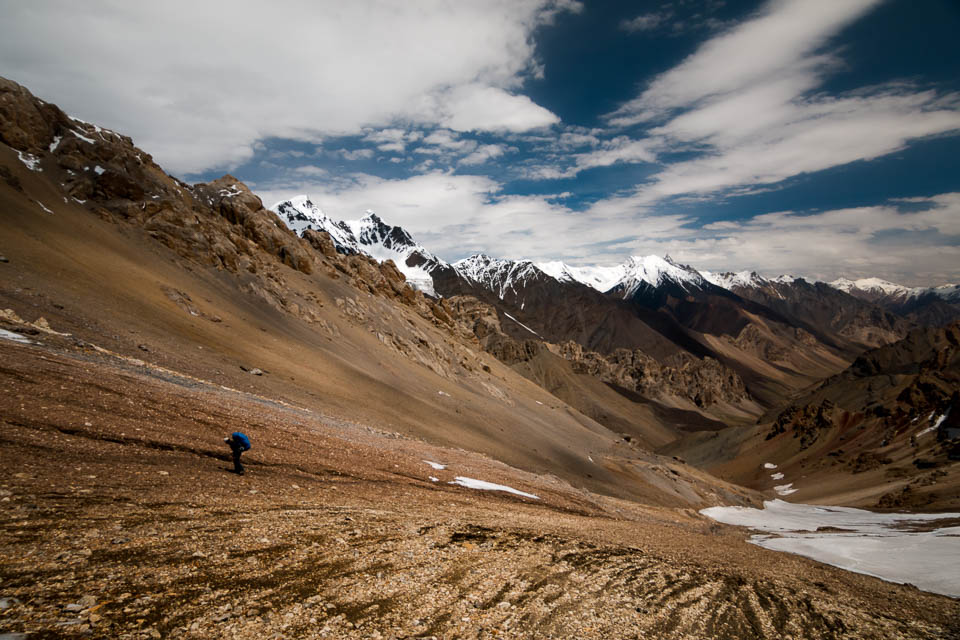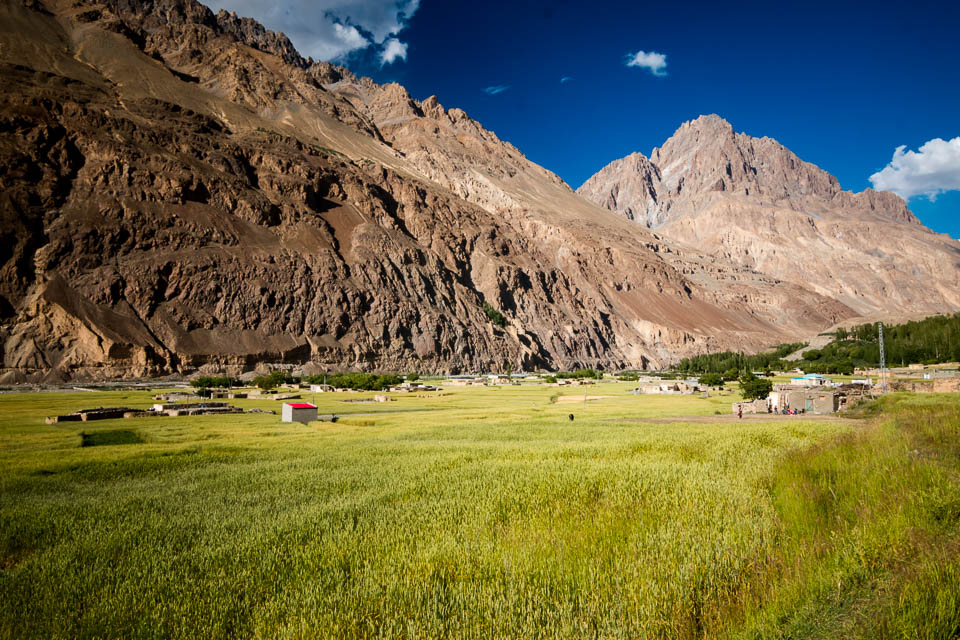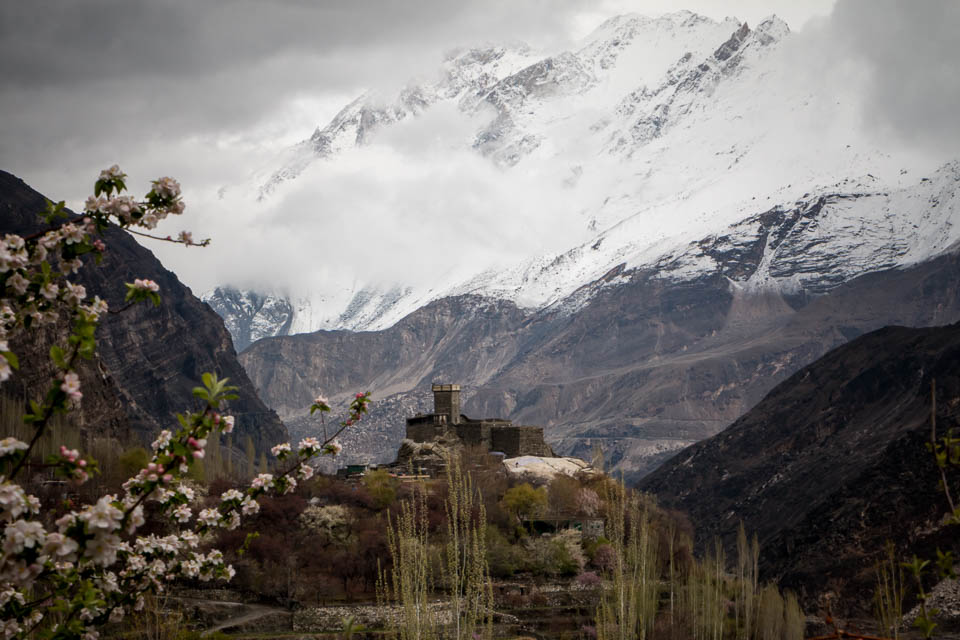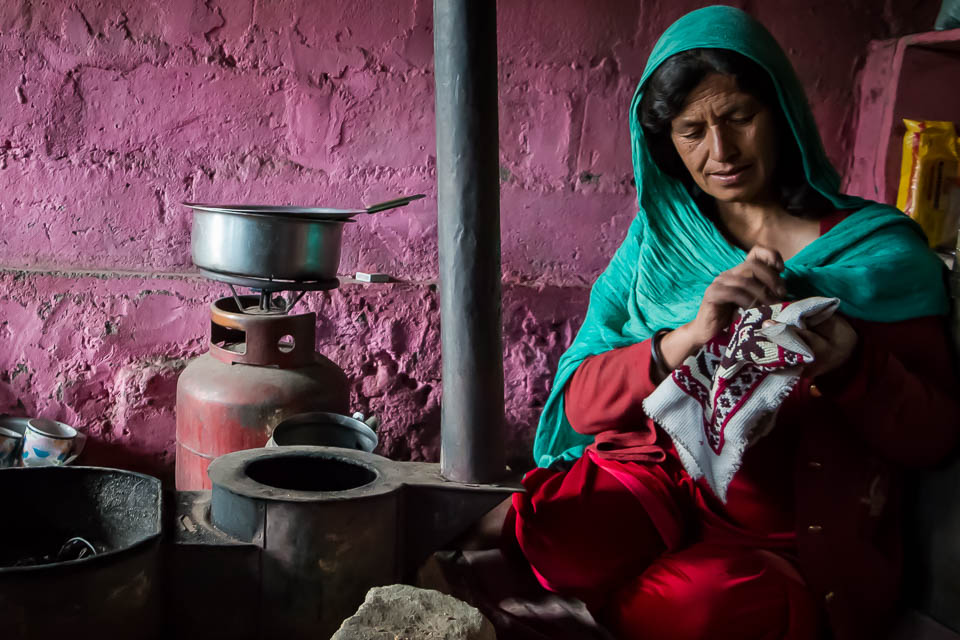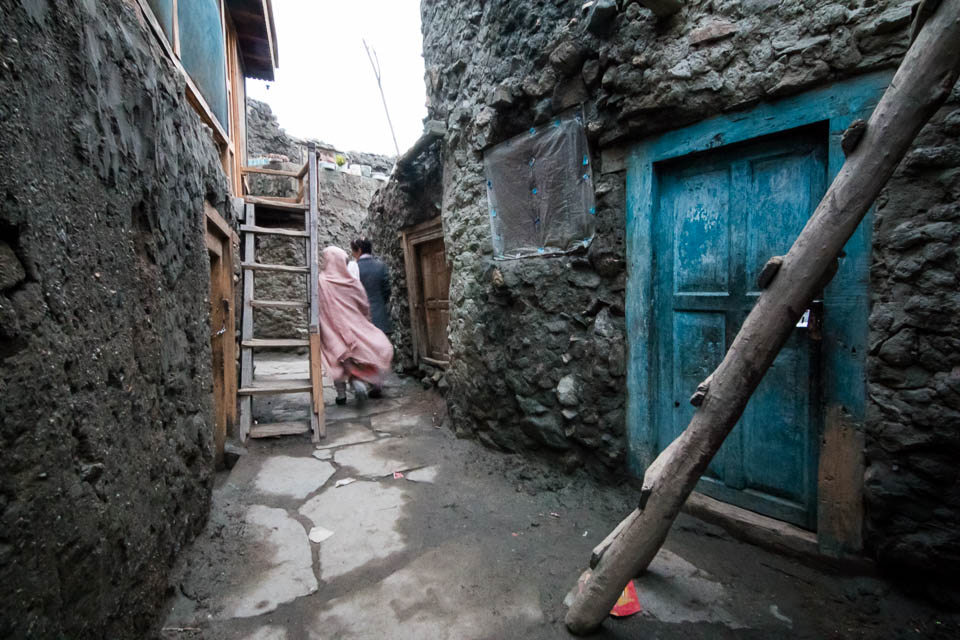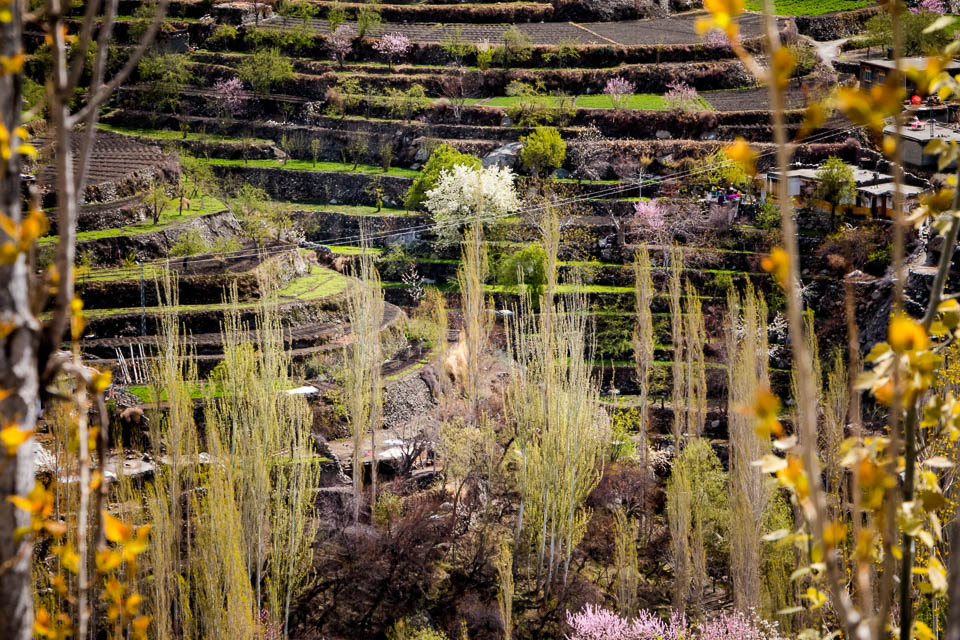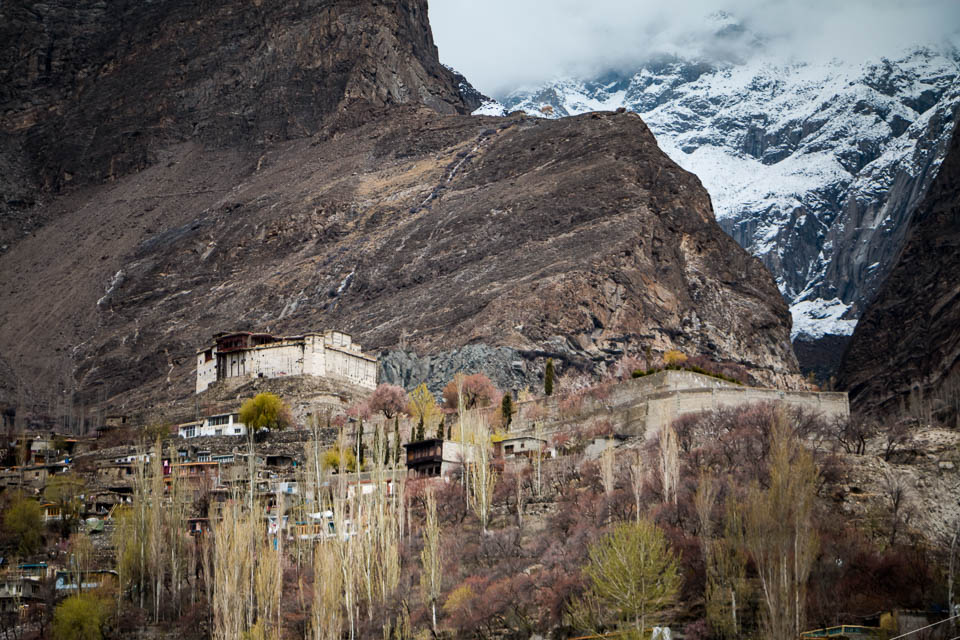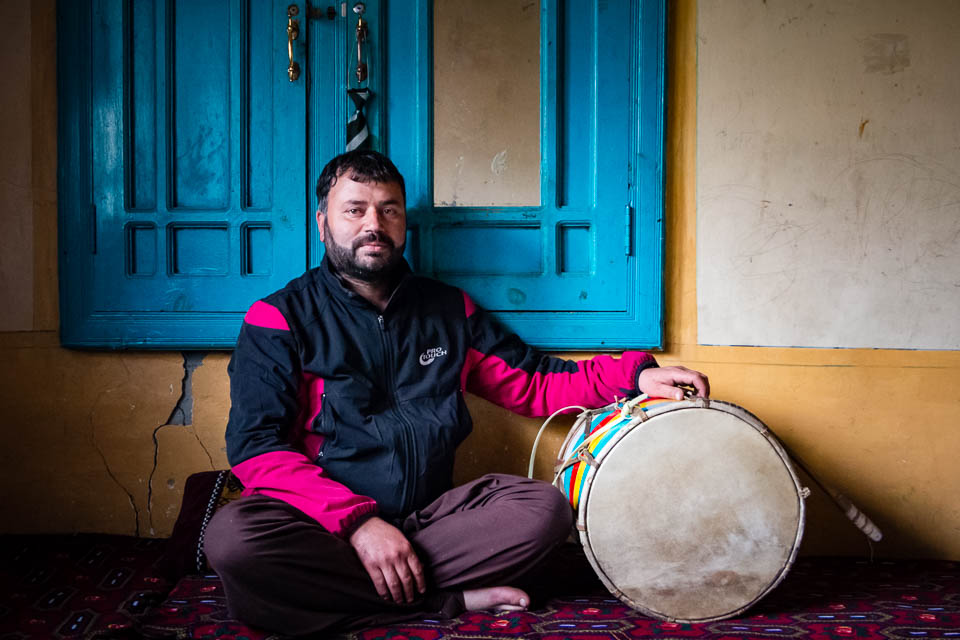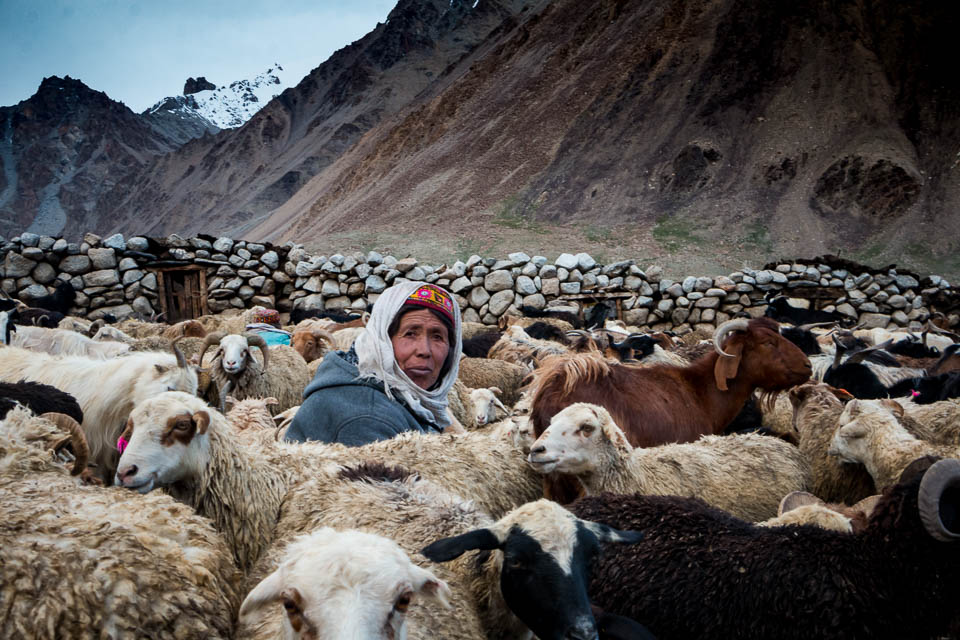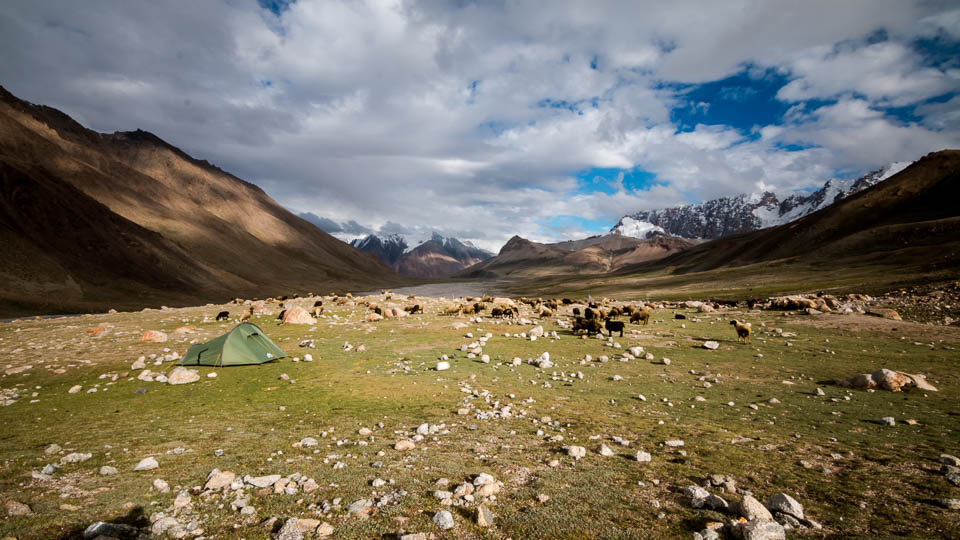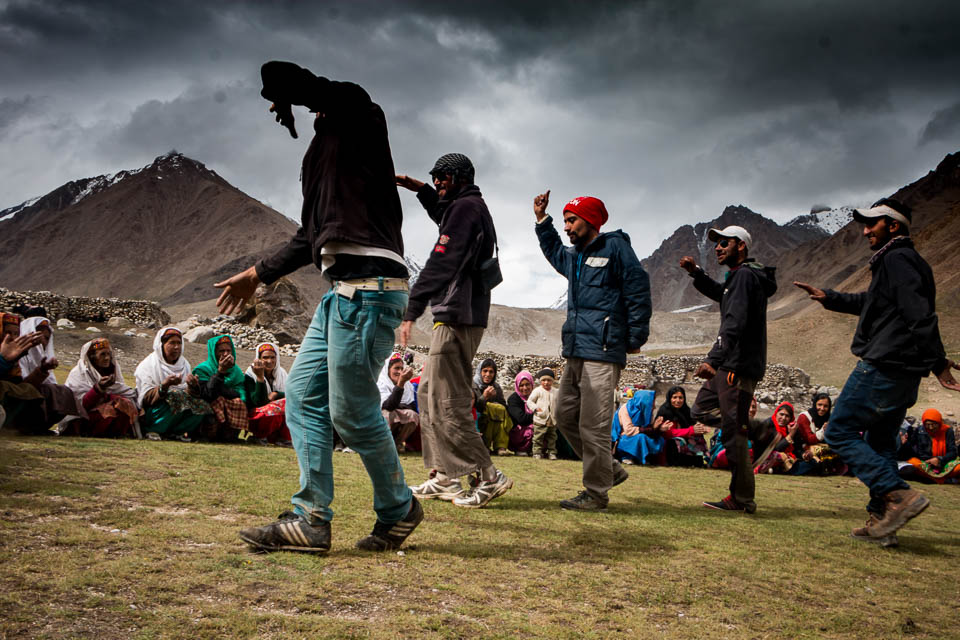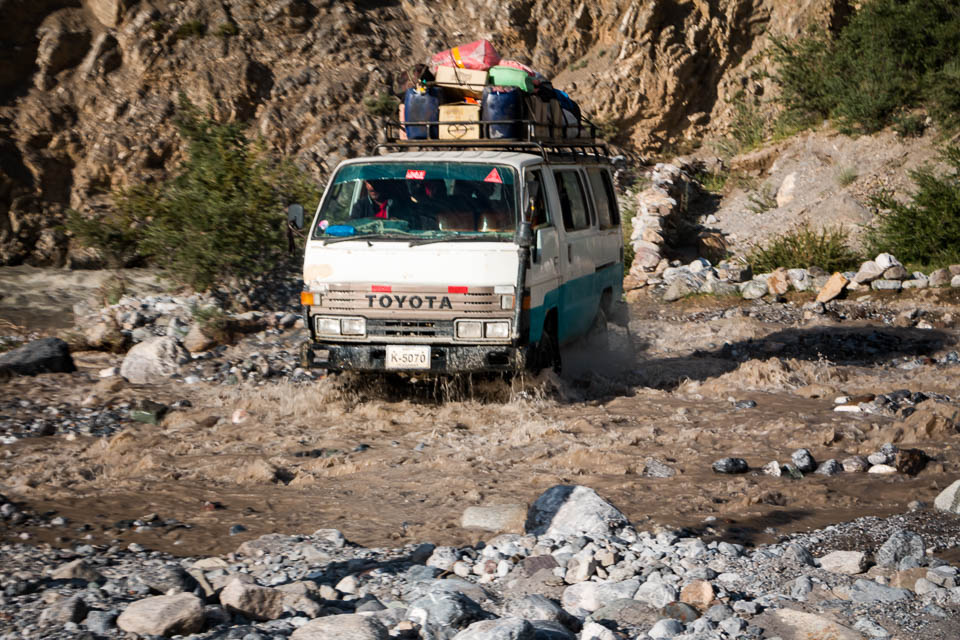 Characteristics
Shared accommodation: hotel, hostel, tent
Full board
Visits, tickets and entrance fees included
Transport by minibus and 4×4
Group & Guide
Photographer guide Camille Delbos
English speaking local guide local
Guaranteed departure from 4 pers.
Limited to 9 people
Activities
Photography, trekking, culture, history
All level in photo
Non-photographers are welcome
Trek level: demanding, good physical condition required
Altitude: from 2700m to 5400m (summit ± 6000m)
Options
Single room

Extend your stay (contact me)
Itinerary
The discovery of the region begins with the mythical Karakorum Highway, which runs along part of the Indus river and goes up to the fascinating landscapes of the Hunza valley, a amazing valley due to the longevity of the secular Islamaelis that inhabit it and the 7000 metre + summits that surround it. After discovering Karimabad, Ganish, Gulmit and their surroundings, we will descend into the enclaved valley of Shimshal, where the track ends. This road required 18 years of work by the local population to join the modern world. The abundant wheat and potato crops will welcome us before we start our trek with our porters and our guide where we head to the highlands of Shimshal Pamir, on narrow and winding paths of wood and stone.
After three days walk, we will reach an ephemeral hamlet over 4600 meters high where a handful of shepherdesses take care of over one thousand cattle; sheep, goats and yaks. They are the custodians of an ancestral knowledge of making traditional qurut. Sadly each year fewer and fewer shepherdesses are doing the transhumance.
Depending on the weather, the desire and the ability of the group, we will begin the ascent of the summit of Mingli Sar (6000 metres) before continuing towards dramatic landscapes with mineral colors always more varied and striking.
Tour commences in Islamabad
Upon arrival at Islamabad airport you will be met by Camille Delbos, your guide, and our local Pakistani operator and transferred to your hotel where you will stay for one night before heading off on our big adventure. Upon arrival at Islamabad airport you will be met by Camille Delbos, your guide, and our local Pakistani operator and transferred to your hotel where you will stay for one night before heading off on our big adventure.
During dinner you will meet and get to know Camille and the other participants. Camille will brief you on the plan for the next 15 days and ensure you are all well prepared.
Transportation : Arrival transfer from the airport to hotel in Islamabad (if arrive on group flight)
Accommodation : Hotel in Islamabad
Meals : Dinner 
Drive Islamabad to Chilas (1500 metres)
After breakfast we start our drive through the Gilgit-Balstistan district of Northern Pakistan, we follow the Indus river travelling along the spectacular Karakorum Highway, stopping enroute to eat and visit some points of interest like the engraving of Buddah, Junction Point, etc. We plan to arrive at the hostel in Chilas in the evening.
Transportation : 13 hours approx. by minibus
Accommodation : Hostel in Chilas
Meals: B, L, D
Drive Chilas to Karimabad (2500 metres)
The call of the KKH will take us to the foot of the imposing mountain Nanga Parbat (8126m) known as the "killer" mountain, reaching the valley of the ancient kingdom of Hunza, bordered by impressive peaks such as Rakaposhi (7788m), Ultar Sar (7388m), Bojahagur Duanasir II (7.332m), Ladyfinger Peak (6000m). After replenishing our supplies, the rest of the day will be dedicated to visiting of the village of Karimabad. We will also have the opportunity to escape from the main tourist route and discover, the historic village of Ganish which is less frequented and much better preserved.
Transportation : 7 hours approx. by minibus
Accommodation : Hostel in Karimbad

Meals: B, L, D
Karimabad to Shimshal (3100 metres)
This morning after breakfast we enjoy our last short drive on the KKH. We pass 3 glaciers including the Batura, which is 56km long, and ranks among one of the longest in the world. Upon arrival we will take a short walk around the Hunza River to enjoy the view of the KKH meandering at the foot of the Batura glacier and Passu Cathedral. Here we will join the jeep and our staff before entering the enclosed Shimshal Valley. From then on the impressive track built by the Shimshalis and took 18 years to build, will allow us to go up the river to finally reach the large cultivated plots of the village of Shimshal.
Transportation : 5 hours approx. all terrain vehicle
Accommodation : Hostel or camping in Shimshal

Meals: B, L, D
Shimshal Village to Wuch Furzeen (3365m) – Commence Trek
On this first day of the trek we head east to admire the Yarzeen glacier and several 7000m peaks along the way, we then leave the Shimshal River behind us to take the hanging paths that wind up above the tributary Pamir e-Tang.
Transportation : Trek approx. 15 kms – 8 hours
Accommodation : Camping

Meals : B, L, D
Wuch Furzeen to Shuizerav (4350m)
After a short descent and river crossing this morning, we will go back to the Purien-e-Ben pass at 3596m, then in a canyon we will cross the Pamir Mai Dur river before commencing the steep climb out of the canyon where we reach a "door" giving access to juniper stairs leading us to the plateau of Purien-e-Sar. From then on, the walk becomes easier, crossing several tributaries and parallel valleys. Lunch at Arbab Purien, before reaching Shuizerav.
Transportation : Trek approx. 15 kms – 8 hours
Accommodation : Camping

Meals : B, L, D
Shuizerav to Shuwerth (4565metres) via the Shimshal Pass (4735metres)
After a short ascent, we will reach the verdant pastures of Abdullah Khan Maidan that, according to tradition, we should be in a good mood (and singing)! We continue our progression through the flowering meadows, past yaks and sheep, before reaching the 2 azure blue lakes announcing the Shimshal Pass. The village of Shuwerth pasture is located below, where you can see the women busy driving their herds and milking to make a little butter and especially "qurut", the local sun-dried cheese.
Transportation : Trek approx. 10 kms – 5 hours
Accommodation : Camping

Meals : B, L, D
Shuwerth – Summit day – Climb to Mingli Sar (6050m)
Today is summit day for those who are interested and are feeling physically and mentally fit. We will rise (very) earl, leaving our kit at Shuwerth, to make the ascent of Mingalig Sar (or Mingli Sar) which was climbed the first time in 1998 by a Pakistani climber. Although not a technical climb the summit will be covered in snow, it is a long arduos day but very rewarding.
We will return to the same camp and the rest of the group who wished not to attempt the summit, and either get some rest or discover together the magnificent surroundings of Shuwerth.
Transportation : Trek up to 10 hours
Accommodation : Camping

Meals : B, L, D
Shuwerth to Arbab Purien (3931metres)
We will retrace our steps, taking advantage of another point of view in a familiar landscape, as far as Arbab Purien where we spend the night.
Transportation : Trek approx 21 kms – 7 hours
Accommodation : Camping

Meals : B, L, D
Arbab Purien to Pamir Mai Dur (4348m)
(Subject to snow condition)
Today we will discover new landscapes, less travelled paths and less visited landscapes. We will enjoy the short walk to prepare for tomorrow, a day that will require a little more strength and endurance. In the case of heavy snowfall of the Schpodeen pass may be closed and we will take a different route.
Transportation : Trek approx 8 kms – 4 hours
Accommodation : Camping

Meals : B, L, D
Pamir Mai Dur to Zadgarben (4075 metres) via Schpodeen Pass (5346m)
(Subject to snow condition)
We will continue over the river of Pamir Mai Dur, cross a moraine, then enter a gorge where only the local guides knowthe way. The Shpodeen Pass becomes visible. At its summit we can enjoy a breathtaking panorama and start a beneficial but dizzying descent towards the Zadgarben valley.
Transportation : Trek approx 15 kms – 12 hours
Accommodation : Camping

Meals : B, L, D
Zadgarben to Shimshal Village (3100m) – Trek concludes – Passu – Borith Lake
We continue our descent onroads lined with trees, finally reaching the village of Shimshal. A jeep will be waiting for us to take us back to the modern world. Upon arrival at Lake Borith, we realise the rewards of our efforts! . Some might like to take a dip in the lake and for those of you who still have the energy youwill be able to go to "a few" strides more and enjoy a spectacular viewp of the Passu glacier.
Continue by all terrain vehicle to Passu or Gulmit (2500 metres)
Transportation : Trek approx 7 kms – 3 hours & Drive by all terrain vehicle approx. 3 hours
Accommodation : Hostel in Passu or Gulmit

Meals : B, L, D
Passu or Gulmit to Chilas (1265 metres)
Today we descend through the fascinating scenery of the Hunza Valley. More info needed
Transportation : approx. 12 hours by minibus
Accommodation : Hostel in Chilas

Meals : B, L, D
Chilas to Islamabad via the Babu Sar Pass
(subject to weather and security concerns)
We will return to Islamabad via the p Babusar Pass if it is open; If not, we will continue on the KKH to Islamabad where we spend the night in a hotel.
Transportation : 12 hours approx. by minibus
Accommodation : Hotel in Islamabad

Meals : B, L, D
Trip concludes in Islamabad – International flights
Your trip concludes after breakfast.
For those of you on the group flight we get up early and are transferred to the airport for your onward flight.
Transportation : Departure transfer to airport if on the group flight.
Accommodation : NA
Meals : NA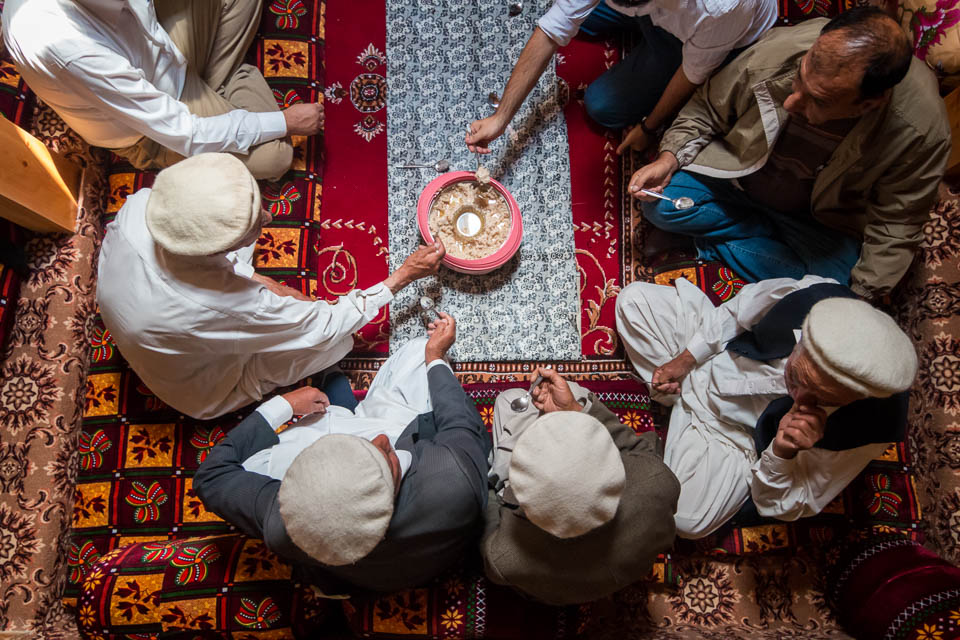 A trip for whom?
This trip is for photographers of all levels, from beginners to professionals, but is also open to non-photographers, so solo-adventurers and companions are more than welcome. The quality of the trip and the itinerary would suit all travellers, not only photographers.
If you are a novice photographer, we ask that you know the basic handling of your camera and tripod (if you take one). If you feel necessary, please indicate if you require a "basic" introduction to photography to get familiar with your equipment. This can be organised on location prior to the trip and is an option not included in the price. Please contact me for further details or more information.
We will take you to the best spots and give you tips to improve your photographic practice and skills. The novice photographer will learn the techniques in the field and understand the basic concepts practically instead of abstract theory (except when it is really unavoidable). More advanced photographers can step out of their comfort zone, try other photographic practices to develop their creativity.
Traveling—it leaves you speechless, then turns you into a storyteller.
Accompanying French and English speaking photographer guide
Excursions and tours as per the itinerary
English speaking Pakistani Mountain Guide
Accommodation as per the itinerary
All meals as per the itinerary
All ground transportation as per the itinerary
Other support staff like porters, cooks, drivers, etc.
Equipment as per the equipment section
Arrival and departure transfers from / to Islamabad airport if on the group flight
The price does not include
Anything that is not mentioned in the price includes section above
Any form of travel insurance including medical and cancellation
Your photographic and personal equipment
Drinks, souvenirs, personal expenses and gratuities
Meals not stated in the itinerary
Options or all other supplements linked to specific departure dates, specific photographic training, or your wish to privatise the group
How to register
1. Registration
Click here to access

,

 complete the registration form and pay the deposit. 

Your participation will be confirmed once the deposit is received. As the number of participants is limited we advise you to pay your deposit as soon as possible.
If, upon registration, this trip is sold out, we will inform you and add you to the waiting list.
2. Confirmation of departure
Apply for your visa
Take out and inform us of your travel insurance policy.
Book your flights.
Start preparing your gear and equipment
3. Balance payment
Pay the balance payment 30 days prior to departure
Do not hesitate to contact Camille for new departure dates, other destination and private groups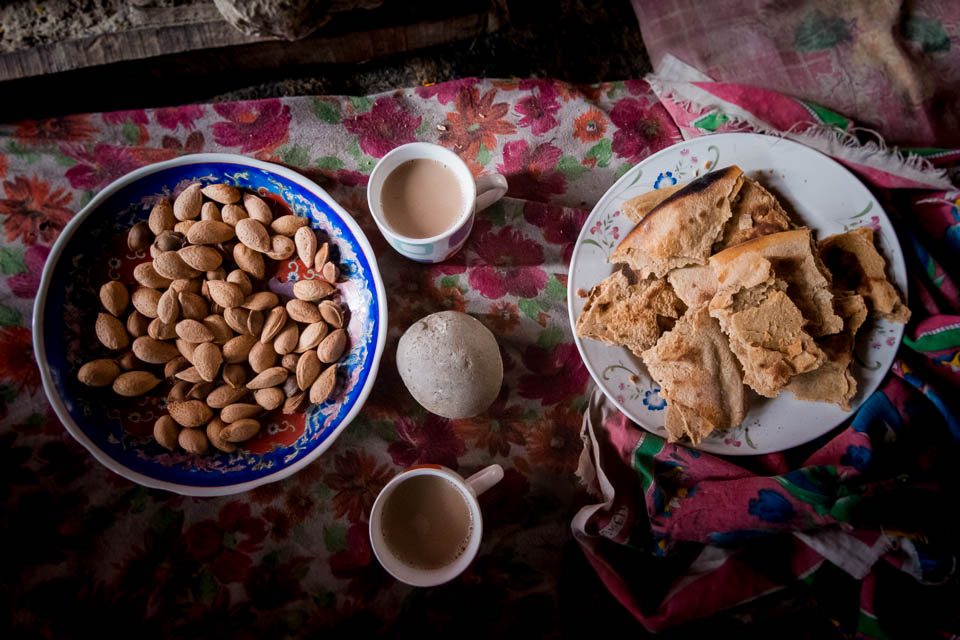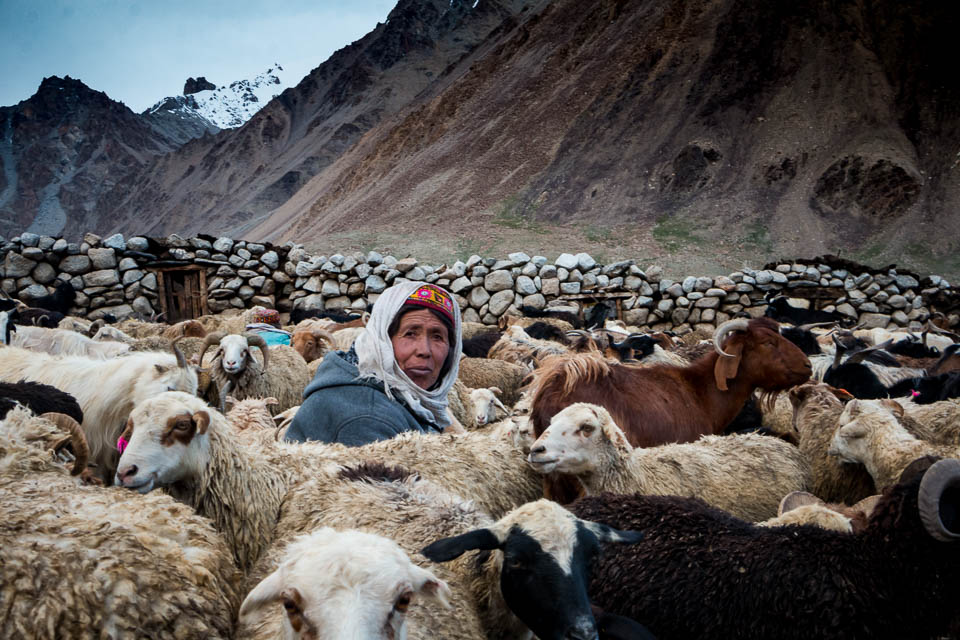 Design and organization of travel
Camille is a professional photographer, and has just spent more than 6 months in the high valleys of Pakistan. He designed this photographic adventure trip in close consultation with the Pakistani agency Saiyah, chosen for their know-how, attention to detail, flexibility and the high level of services offered.
This unique tour, tailor-made for photographers and trekkers, of all levels and adventure lovers, Camille ensures the photo component (training and advice) and translation for non-English speakers. The logistical part of the trip is managed by the Saiyah Pakistan agency based in Islamabad, who also have operations in other countries. The terms and conditions are those of Saiyah, available on their website.
Responsible travel
Your journeys by plane has a considerable impact on your environment, so as part of our journey we really invite you to compensate for the emissions. Refer to the Goodplanet foundation carbon calculator. At the same time, consider carpooling to get to and from the airport to reduce CO2 and also reduce your budget.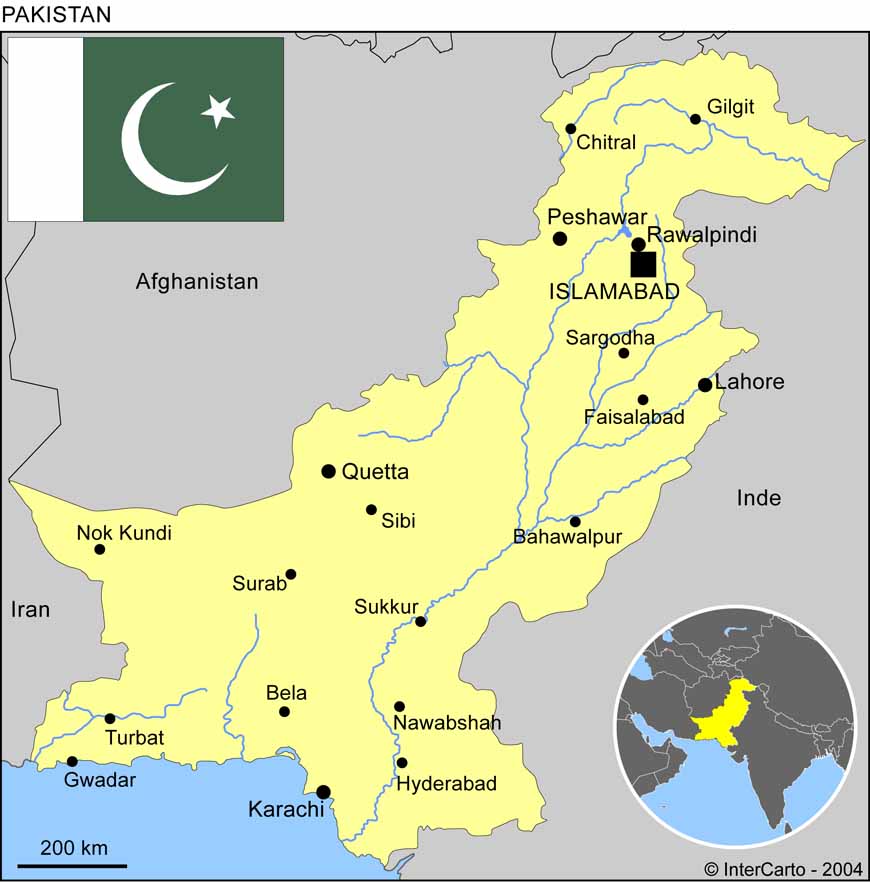 Time difference
Paris UTC+1(winter)/UTC+2(summer)
Islamabad UTC+5 (winter & summer)
+3h time difference in summer
Weather conditions
This trip is only possible from mid-May to the end of September, due to weather conditions and snow cover in the mountains.
Pakistan has four seasons. The climate in spring may be somewhat cool in northern Pakistan and at the same time very hot in Gilgit and Islamabad. In one day it is sometimes possible to have wind, rain, sun and even snow.
Remember that we are in the mountains at altitude and the weather can change very quickly and dramatically. We recommend layers of clothing, always plan light clothing, but also have fleece and a windbreaker readily available. For more specific clothing advice please refer to our personal clothing and equipment list.
Telephone & internet
International Prefix: +92
Pakistan has 4G coverage in major citie like Islamabad), and intermittent 3G connection in cities such as Gilgit and Karimabad. Other than these cities you will have very little mobile or Internet connection.
Remember to activate the World / International option before you leave if you really need mobile connection, however the costs are high both to make calls and to receive them.
It is not possible to obtain a local SIM unless you are a resident of Pakistan and you have a local address and a country ID. Wifi is available in some hostels and sometimes without charge however not always a good connection.
Electricity
Power adapter: Yes required
Outlet: Type C / D
Voltage: 230V
Frequency: 50 Hz
It is the same as in most western european countries such as France. We reccommend you bring a universal adapter and a multisocket or powerstrip as you will likely have a few things to charge when possible.
Currency & money matters
Currency: Pakistani Rupee
Symbol: Rs or PKR
Rate: 1USD ± 105PKR (See current rate)
Easiest notes to use: 10, 20, 50, 100, 500 Rupees
Ensure you advise your bank that you will be travelling to Pakistan. You can normally withdraw money in ATMs with a Visa or Mastercard.
Bank charges may be applied when you withdraw money depending on your bank.
We recommend you take some US dollars in cash with you as well. During your trip you wont need very much money: drinks, souvenirs / handicrafts, snacks, tips, etc. One or Two hundred dollars should suffice.